With grand jury reform elsewhere focused on eliminating racial bias and curbing police use of force, Oregon remains an outlier. It is one of just 14 states that do not regularly record the citizen grand juries that charge people with felonies.
InvestigateWest set out to understand this secretive process as a renewed push for reform has found support in the Oregon Legislature. Photography by Leah Nash for InvestigateWest.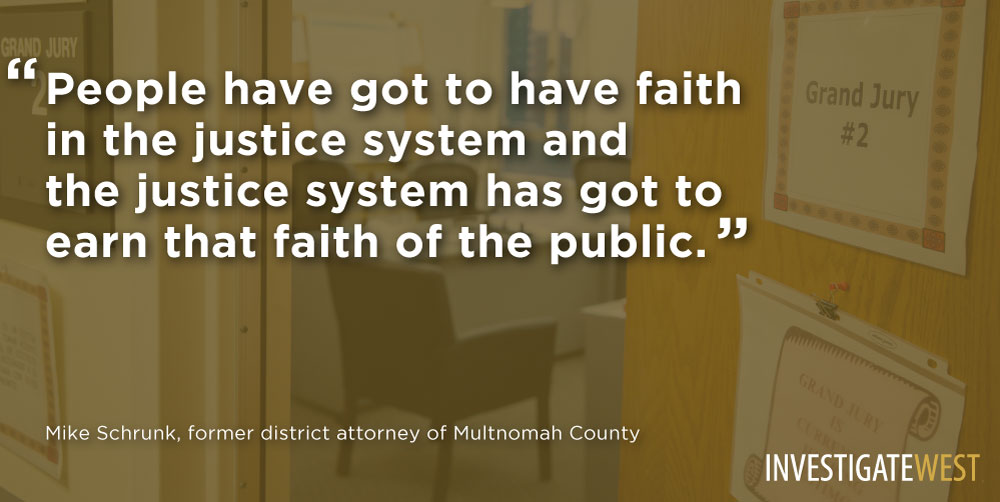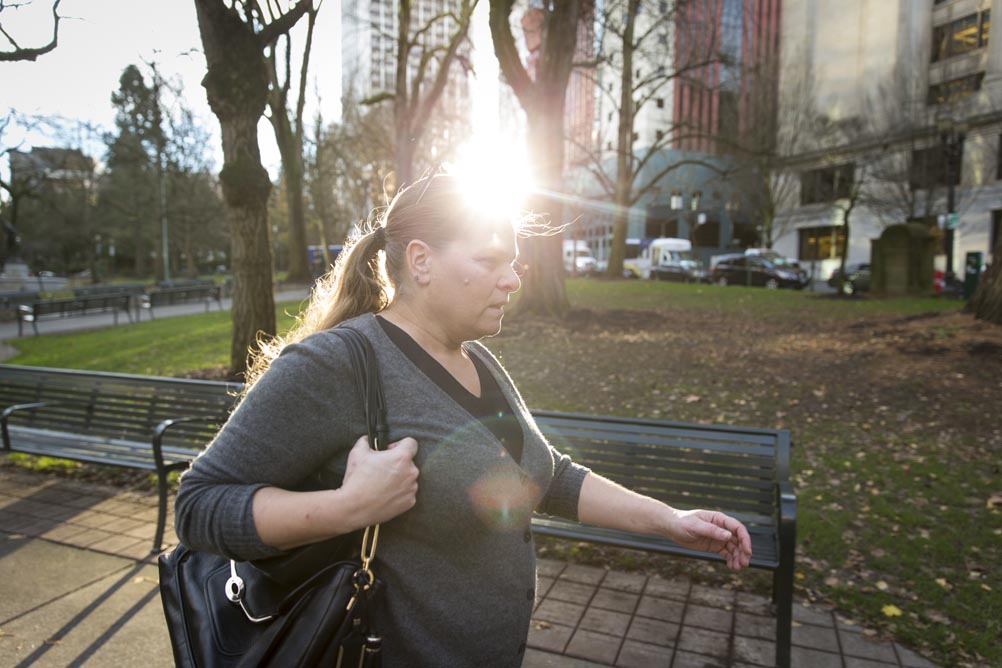 DeAnna Horne, a Multnomah County public defender, believes that even the guilty deserve someone to stand beside them in the darkest moment of their lives. Even if her client is headed to prison, an audiotape or a transcript of grand jury testimony is "a faster route to justice," she says.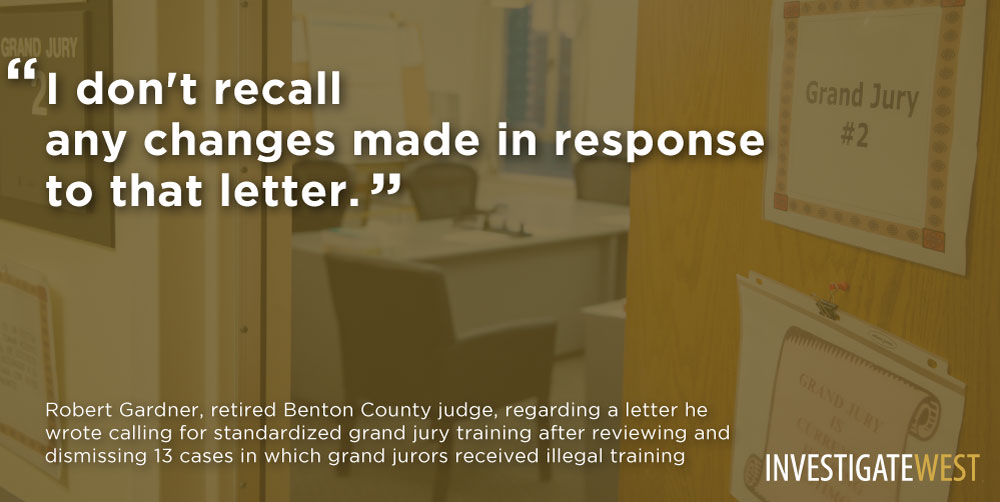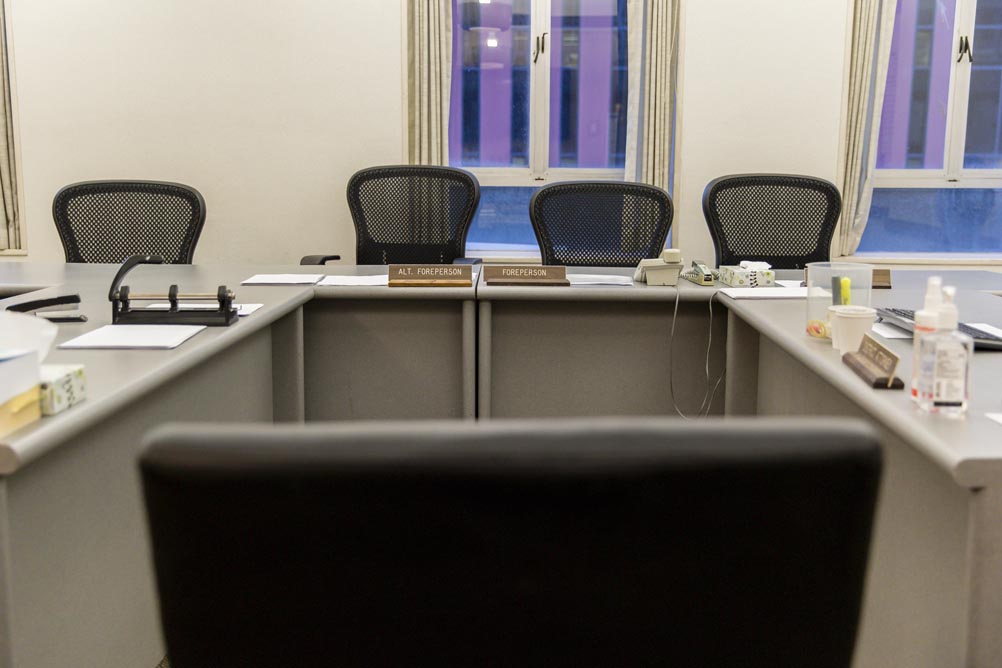 In most states, defense attorneys receive grand jury transcripts or recordings that explain criminal charges. Oregon makes no such records, so defense attorneys rely instead on police reports, an indictment, and a statement from a prosecutor, which don't always clarify why a defendant is charged with a crime.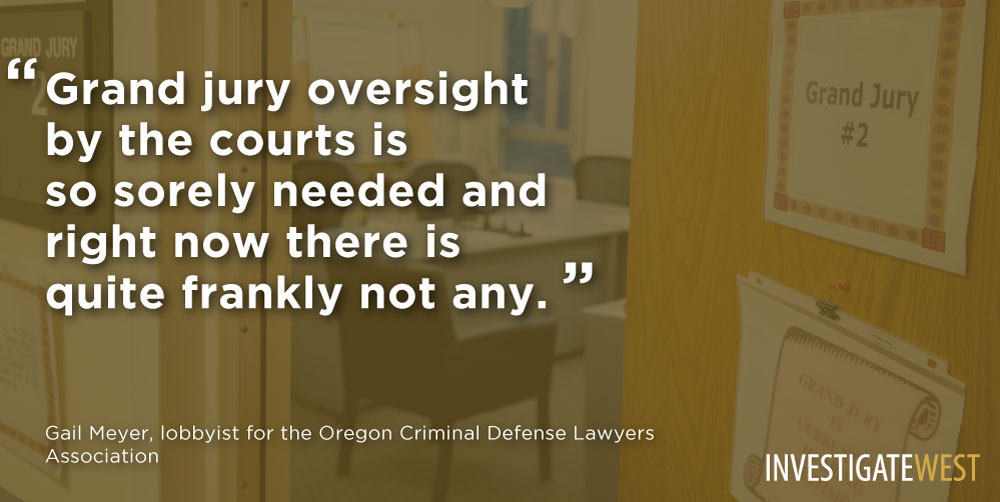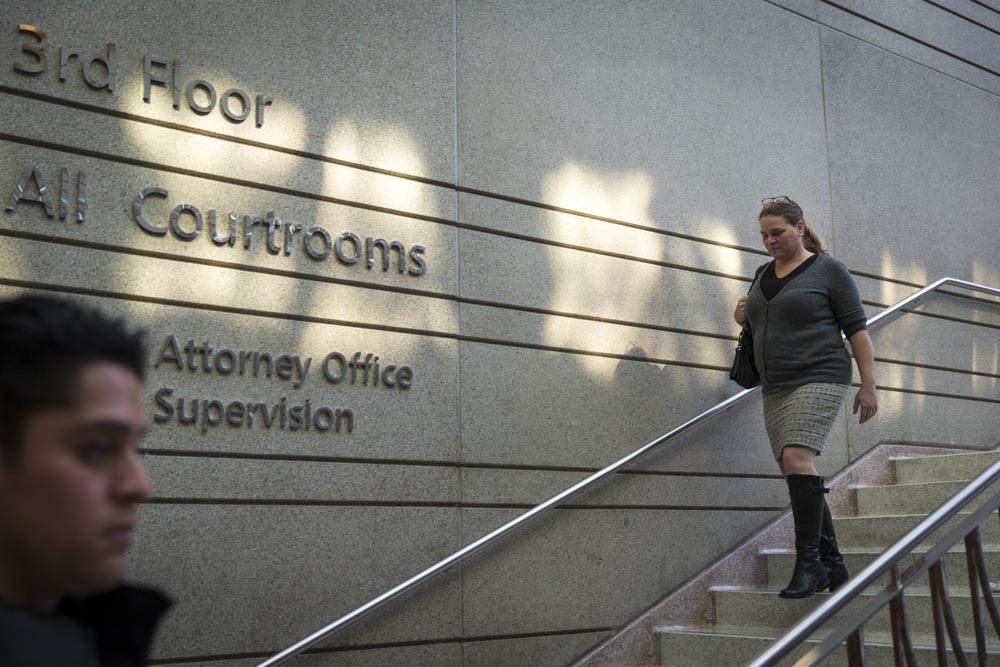 A bill that will be introduced in the upcoming legislative session would require all grand juries to be recorded and allow defense attorneys, like public defender DeAnna Horne, to obtain copies of the recordings from a judge before trial. A judge would be free to impose restrictions if, for example, witnesses would be put at risk.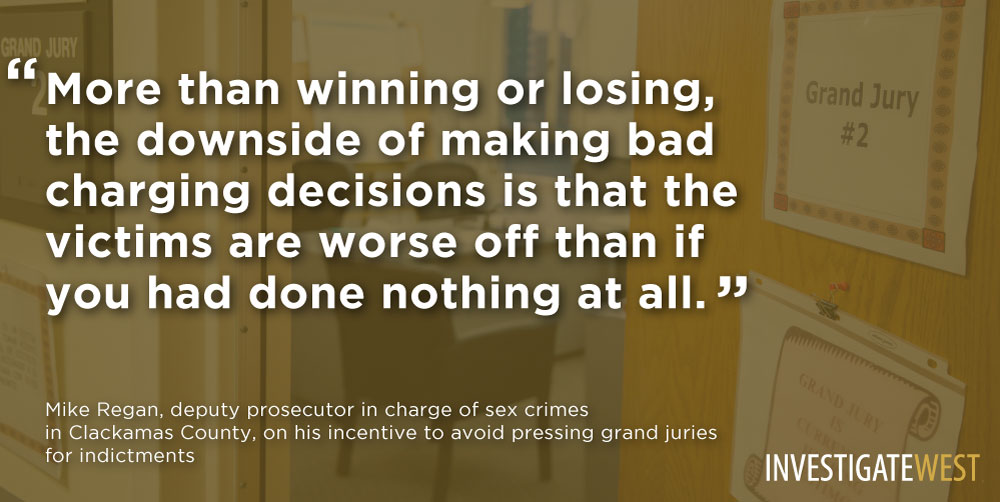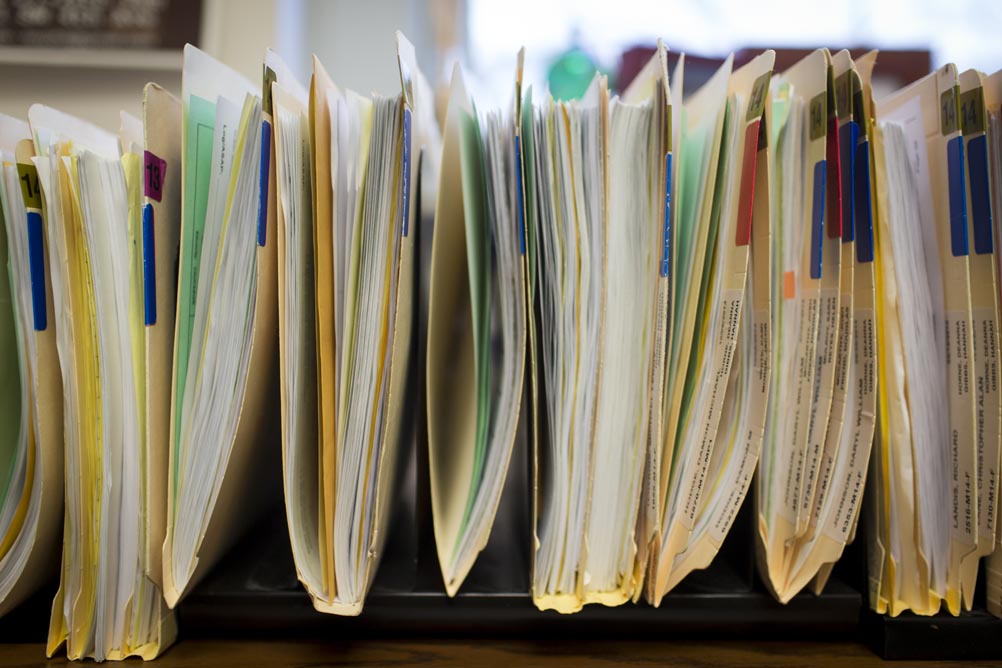 More than 1,800 people are charged with felony crimes by Oregon grand juries each month, on average. DeAnna Horne, the Multnomah County public defender, some of whose files are pictured here, handles 40 to 50 cases at a time.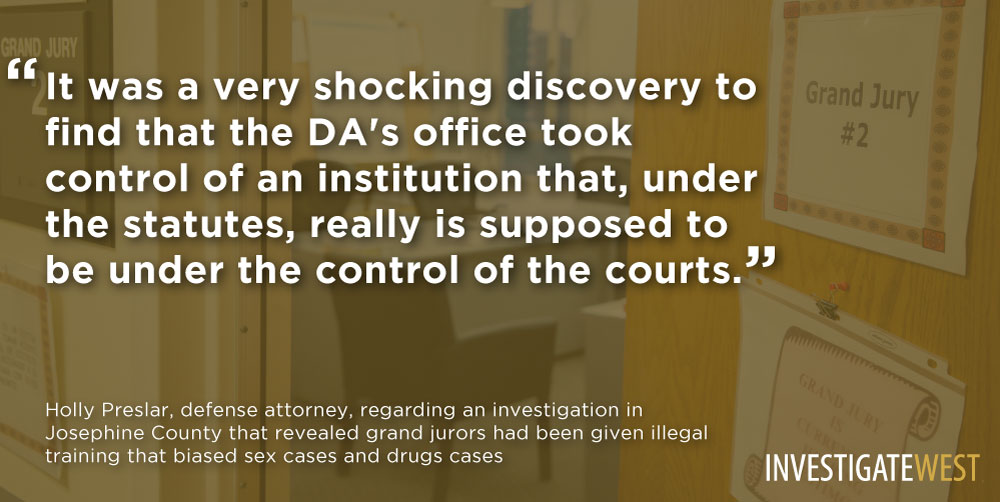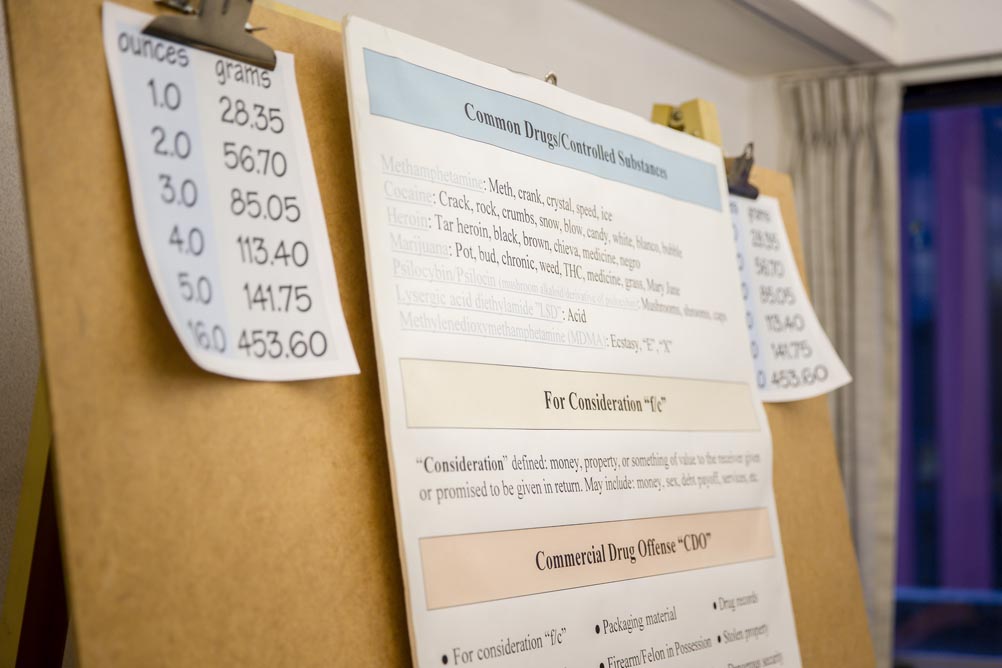 Oregon has not always kept its grand juries impartial. In 2001, for instance, thirteen sex abuse cases were dismissed in Josephine County when it was discovered that grand jurors had heard "educational" talks by advocates for victims of sex abuse.  Above: Information about drug crimes is posted in a Multnomah Co. grand jury room.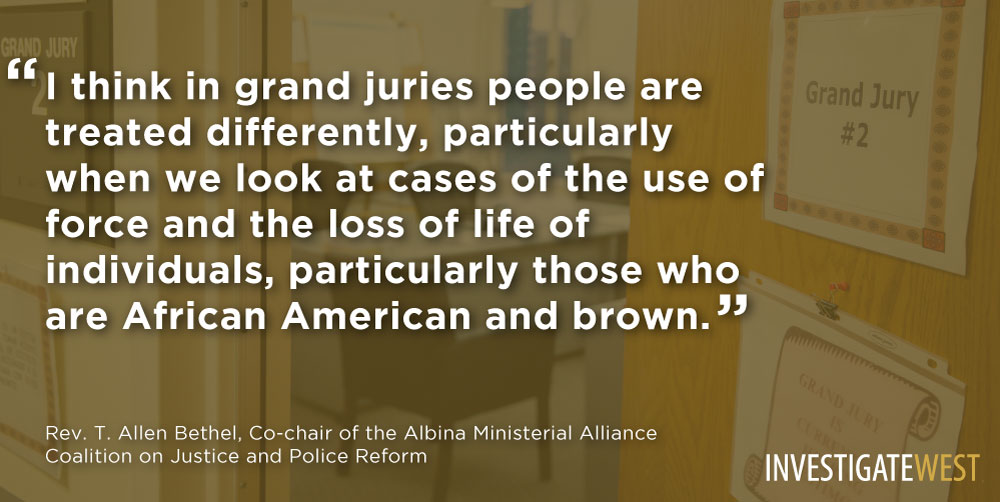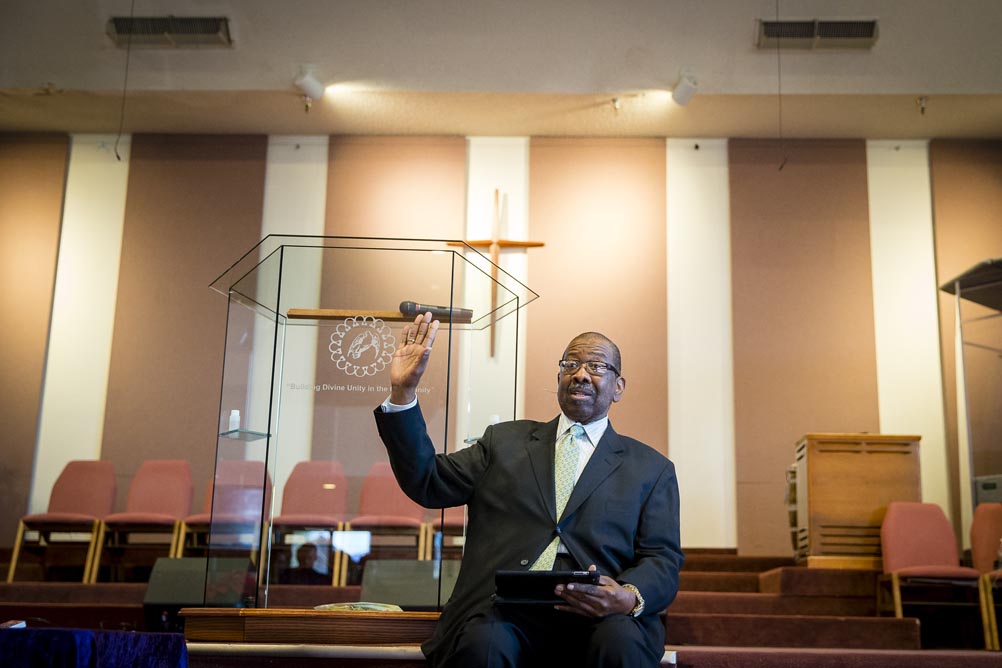 Leaders in the black community, like Rev. T. Allen Bethel of the Maranatha Church in Portland, pictured above, vocally back reform. The deaths of black men in Ferguson, Missouri, and New York City at the hands of police have renewed energy for grand jury reform in Oregon.
Photography by Leah Nash for InvestigateWest