How Reporters Can Cover the Clean Water Act
Printer-friendly version
After a summer working on Clean Water: The Next Act -- and the better part of a career reporting on water issues -- our executive director Robert McClure went down to the annual conference of the Society of Environmental Journalists in Lubbock, Tex., to talk to other reporters about how to find stories in their own communities. Robert serves on the SEJ board of directors.
He put together this tip sheet as a handout (PDF), and we want to publish it here, too. Without further ado...
The Clean Water Act: How to cover it back home
2012 marks the 40th anniversary of the passage of the Clean Water Act, a bedrock environmental statute that resulted in dramatic increases in the health of America's waterways. But the law has not accomplished its goals of making America's waterways uniformly fishable and swimmable.
Some ways you can cover this story in your community or state:
A great way to get your feet wet with the Clean Water Act is to simply document the locations and discharges of all the sewage treatment plants, factories and other facilities that dump waste into waterways under the National Pollution Discharge Elimination System (NPDES, pronouced NIP-deez). Usually this can be obtained as a data file from the state agency delegated by the U.S. Environmental Protection Agency to enforce the Clean Water Act. (Idaho, Massachusetts, New Hampshire and New Mexico do not have this delegation; in those states the EPA enforces the law and will have the data.) Who's dumping the most? What's in there? Map 'em, know 'em, love 'em. You can use this as a reporting tool. Or you could publish to put yourself on the map as a reporter who's looking into the story.
The same database that includes the locations and substances dumped also includes dumping records known as Discharge Monitoring Reports. Usually filed monthly, DMRs tell you what kinds of pollution limits are being violated. You will discover lots of violations. This is the dirty secret of the Clean Water Act: significant fractions of the universe of facilities are breaking the law on a semi-regular basis. How bad is it in your city or state? What are the patterns? What's happening with enforcement? In the Pacific Northwest we found that whole classes of polluters aren't even being scrutinized and are routinely violating their permits.
How does this affect the quality of the water? How many waterways are classified as "impaired," meaning they don't meet the uses for which they are designated -- usually that they be fishable and swimmable? It's likely to be a pretty significant fraction and to include waterways close to where your audience lives.
In at least some cases states don't look as hard for data on waterways' health as they did in the past. Is that having the perverse effect of making the state's waterways seem cleaner, when in fact the data are just too old now and get discarded, making more waterways look clean? Look for the state's "Integrated Report," issued every two years, and look back a few rounds to see how things have changed. Go back 10 years, ideally.
How many of the water bodies in your city, county or state are even monitored? It's probably a pretty low percentage, indicative of a lackluster effort either to do the testing in the first place (likely) or for state regulators to round up what information is available (also likely). In some other cases states have raised the bar for what qualifies as good-quality data. That sounds good, but may mean that the number of rivers, lakes and bays considered "fully assessed" is tiny. Remember that the more water bodies on the impaired list, the more work the agency has to do. And many of their budgets are stretched.
What is happening to clean up the most pervasive urban water pollutant, stormwater? That's the stuff that drains off hard surfaces, carrying with it myriad pollutants. It affects about a third of all the waterways in the nation that aren't meeting the goals of the Clean Water Act.
For any impaired water body, ask: Has a Total Maximum Daily Load, or TMDL, been drawn up? That's a plan on how to reduce pollution from various sources so a water body will meet water-quality standards again. But often it's only the sewage plants and factories and others with NPDES permits that have to actually reduce their dumping. Who else needs to reduce pollution to clean up the waterway?
On that note, what is the role of agriculture? Nationally it is the leading cause of water bodies failing to meet the goals of the Clean Water Act, and yet by and large it is not regulated under the Clean Water Act. In many states they are not considered legally subject to the TMDL.
What's happening to the investments made a generation ago to upgrade sewage-treatment plants? The poop beat might not be the most glamorous but there's a story in many communities about delayed maintenance and upgrades on sewage-treatment plants built in the wake of the passage of the Clean Water Act in the 1970s and 1980s. Are sewage-treatment plants routinely violating standards? Why? What's the history of rate hikes in your town? Are rates being held low by failing to clean up waterways, contrary to the Clean Water Act?
Consider taking a look at how water quality standards are set in your state. It's in the weeds, but there are some dynamite stories here if you're willing to sink your teeth in. Ask in particular about how standards are being set to protect the health of people who are eating fish from the waterways. In the Pacific Northwest, for example, it's been clear for some time that government vastly underestimates how much fish people are actually eating, meaning more pollution can be allowed into the water once the artificially low fish consumption numbers are cranked into the equation.
Helpful Links
Post updated with information about Robert's affiliation with the Society of Environmental Journalists.
by Robert McClure
by Katie Campbell and Ashley Ahearn
by Robert McClure
by Robert McClure
by Bonnie Stewart, EarthFix
Radio by Ashley Ahearn
by Cassandra Profita, Ecotrope
by Robert McClure
Radio by Amelia Templeton
by Robert McClure and Bonnie Stewart
by Jason Alcorn
by the Project Team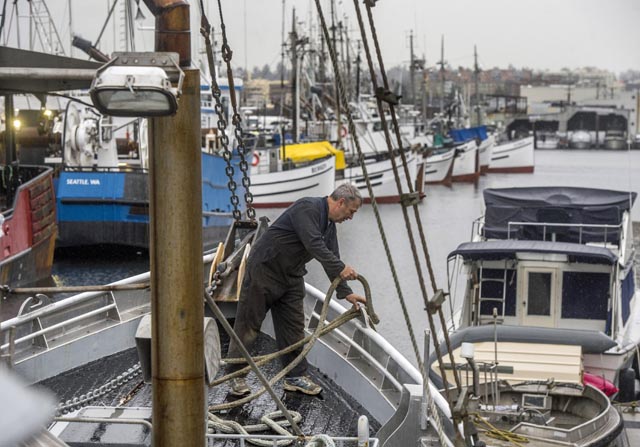 Seafood | December 2014
A struggle in Alaska over shrinking supplies of halibut is threatening the iconic centerpiece fish in favor of cheaper exports, fast-food fillets and fish sticks.
At risk is most of the frozen supply that sustains restaurants, food-service companies and retail stores nationwide, such as Costco and Whole Foods. Lee van der Voo investigates.
Photo: Peter Haley / The News Tribune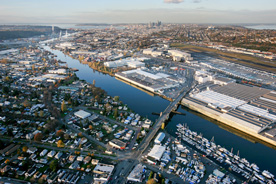 Environment | November 2014
It will take hundreds of millions of dollars to clean up the Duwamish River. But how clean is clean? And who decides?
Robert McClure looks at how lobbyists and community groups have squared off over the health of the waterway and its neighborhoods.
Photo: Paul Joseph Brown/ecosystemphoto.com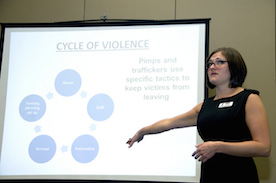 Trafficking | October 2014
Authorities say organized gangs increasingly are trafficking children for sex in the Northwest, and even cooperating with each other to stymie police.
Meanwhile in Portland, the U.S. Attorney's Office has become the third most prolific nationally in securing indictments for trafficking children and adults for sex.
Photo: Oregon DOT/Flickr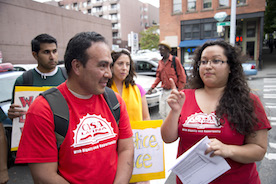 Minimum Wage | August 2014
"Everyone is aware that passing a $15 an hour minimum wage was historic," an advisor to Mayor Ed Murray and the Seattle City Council told InvestigateWest. "But if we cannot enforce that, we haven't accomplished much."
Based on a review of more than 20,000 wage theft complaints, hundreds of pages of reports and more than a dozen interviews, "Stolen Wages" shines a light on the dark world of pay violations in Seattle and across Washington.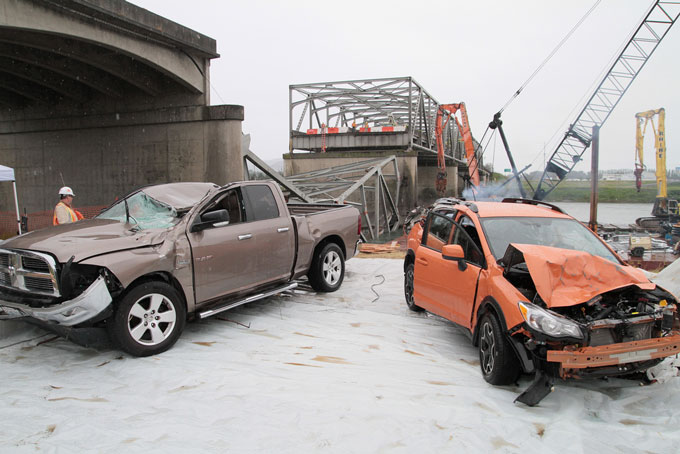 Infrastructure | May 2014
Party politics have thwarted bridge safety improvements, and an investigation drags on to decide how the trucking company, its escort car and the state may share blame. Yet a new mapping tool for truckers may offer hope, Jason Alcorn reports.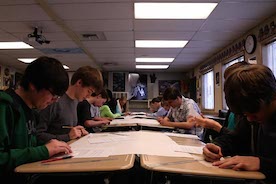 Infrastructure | May 2014
Portable, modular or relocatable classrooms — whatever you call them — are a necessity for cash-strapped schools.
But many portables become permanent fixtures, in place for decades at a time. Costly and insufficient, these aging structures burden the grid, frustrate teachers and administrators and compromise student health.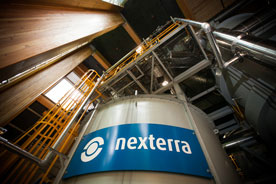 Environment | April 2014
Energizing our world with wood sounds so natural. And it has quickly become a multibillion-dollar industry as governments including British Columbia and the European Union turn to biomass to replace dirty old coal. Yet what we found when we dug into the coal-vs.-wood debate will surprise you.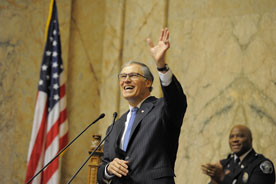 Public Health | April 2014
We update our 2013 series on Washington's estimated fish consumption rate with news of a private meeting where Gov. Jay Inslee and his advisers wrestled with how much to protect business versus consumers when it comes to water pollution in the fish we eat.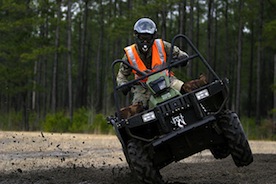 Consumer Safety | April 2014
Manufacturers put a warning sticker on every ATV sold: The vehicles aren't meant for roads. But a push to allow just that is rolling out across the country. Washington and three other states passed new laws in 2013, among 22 states to allow or expand ATV access to roads since 2004.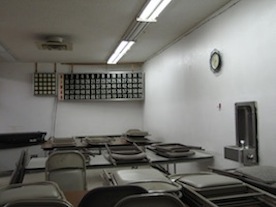 Wealth & Poverty | December 2013
It's the unexpected catch in catch-share programs: A federal program that was supposed to help preserve and enhance the fishing economy in Kake, Alaska, has instead helped cause a severe decline. Meanwhile, 50 miles southeast, the town of Petersburg is booming.
The third part in our trilogy of fish stories examines the consequences catch-share policy where it was born, even as the model has been established in 14 other U.S. fisheries, encompassing dozens of species ranging from New England scallops to Pacific sole.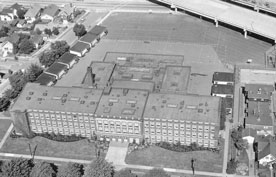 Public Health | September 2013
Of the roughly 50,000 kids who will attend Seattle schools this fall, nearly 2,000 will hit the books in classrooms within 500 feet of Interstate 5, InvestigateWest has found. This despite a body of evidence dating back decades that highway air pollution can cause lifelong respiratory problems and asthma attacks and boost school absenteeism.
From Seattle to Spokane, what can be done to make sure schools are healthy places for kids?
Photo: John Marshall JHS, 1963. SPSA 108-97.