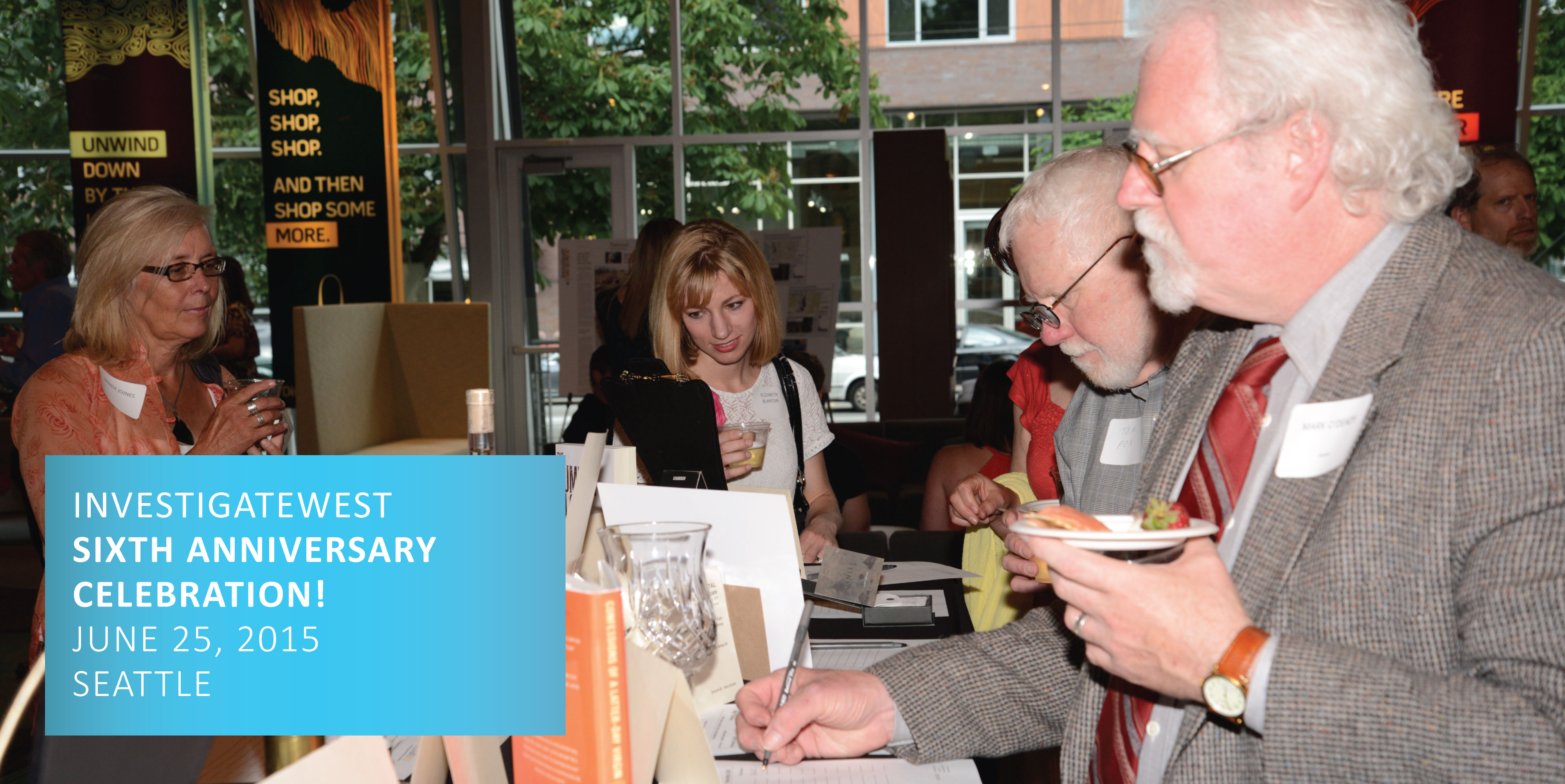 Six years! We launched InvestigateWest just six years ago. It's been incredibly challenging and rewarding, and we'd love to have you join our anniversary celebration on Thursday, June 25 at 5:30 at the KING 5 studios in Seattle.
We are having a party with a program! Come by after work, share a beer or glass of wine, meet our team and visit with our two special guests:
Ed Bender, whose national work on promoting accountable democracy at followthemoney.org earned a 2015 MacArthur Award, and Amit Ranade, an outspoken supporter of the public's right to know and a Washington State Public Disclosure Commissioner.
Then stick around for a very special behind-the-scenes studio tour with KING 5's own Mark Briggs and Russ Walker.
Event Details
KING 5 Television Studios — June 25, 2015
5:30 p.m. Drinks and Hors d'Oeuvres
6:30 p.m. to 7:30 p.m. Program and Silent Auction
7:30 p.m. VIP Studio Tours
With special guests
Ed Bender, FollowTheMoney.org
Amit Ranade, Washington Public Disclosure Commission
Joined by InvestigateWest board members
Jill Avey
Randy Robinson
Kristen Young
Music by Douglas Roach Jazz Combo