Reforming the Clean Water Act – without Congress
Printer-friendly version
If you cruise around the internet doing research on the Clean Water Act – something I've been doing as part of the InvestigateWest-EarthFix-EcoTrope collaboration on the 40th anniversary of that landmark environmental legislation – it would be easy to think President Richard Nixon signed the Clean Water Act into law. References to this are all over the place. Just one problem: It ain't so. (And this bears on our current situation, too. More on that in a minute.)
No, in fact, Nixon vetoed the legislation, saying that while he approved of its goal of cleaning up the nation's badly polluted rivers, lakes and bays, the $24 billion pricetag was "staggering, budget-wrecking." He continued:
"I have nailed my colors to the mast on this issue. The political winds can blow where they may. I am prepared for the possibility that my action on this bill may be overridden."
And that's exactly what happened. Sen. Edmund Muskie of Maine led the charge, arguing:
"Can we afford clean water? Can we afford rivers and lakes and streams and oceans which continue to make life possible on this planet? Can we afford life itself? ... These questions answer themselves."
In one of the even-less-remembered parts of the story, Nixon went on to impound half the money Congress appropriated for the task, only to be shot down (after he had already resigned in disgrace) by the Supreme Court. The court's action ended impoundments, a practice started by President Thomas Jefferson.
So, what bearing does this have on today's situation? Nearly 40 years later, Congress is a very different place. The bipartisan majorities necessary to override Nixon's veto are pretty much unthinkable in today's uber-partisan atmosphere. Reforming the Clean Water Act in Congress is not going to happen anytime soon.
I got to thinking about this after talking recently with Jon Devine of the Natural Resources Defense Council. Devine says it would nevertheless be possible for the Obama administration to make progress on the clean-water front in two key areas, even without Congress's approval:
Wetlands
Two court rulings, known as the Rapanos and Carabell cases, had the net effect of removing Clean Water Act protections from isolated wetlands (about one-fifth of all wetlands in the country) and from small, intermittent streams, which flow only part of the year. Devine says it was not so much the court rulings that ultimately had this effect, but rather the interpretations of them by the Bush II administration.
"That's leaving a lot of the resource underprotected," Devine notes. Roughly a third of the American population, 117 million people, get at least some of their drinking water from systems supplied by these headwaters or intermittently flowing streams, Devine says.
The Obama administration has developed guidelines that would better protect these streams. For example, under the new guidelines, if a stream has a bed, a bank and an ordinary high water mark, it can be considered protected. When these changes were proposed, more than 200,000 comments came in from the public, mostly positive.
So what's happening now? These changes, like quite a few in the Obama administration, have gone into the bureaucratic black hole of the White House known as the Office of Management and Budget. When will they emerge? Hard to say. Says Devine:
"In my opinion the Supreme Court has limited the Clean Water Act very little, but as interpreted by the Bush administration's policies, we have quite a bit of the aquatic resources in the United States that are at least in a state of confusion."
This is particularly important in the West, Devine notes, because so many streams here are intermittent.
Stormwater
The filthy stormwater that drains off parking lots, streets, roofs and other hard surfaces is one of the leading causes of waterways failing to meet the requirements of the Clean Water Act. Some states, including Washington, have already taken steps to require stormwater controls through practices such as low-impact development. But Devine notes that the Obama administration also took a halting step toward national standards late last year. The administration said it would propose a regulation this year that would essentially make owners of property larger than a certain size responsible for managing the stormwater runoff. Currently that job falls mostly to local governments, which already face more than $106 billion in costs to catch up on stormwater control.
So, what's happening with this proposal? It, too, seems to have gotten off track, or at least slowed down a lot. I spoke today with Jeffrey Odefey, director of stormwater programs for American Rivers, who is tracking the effort. He's hearing that a proposal probably won't be out until early next year (assuming Obama is re-elected) and he guesses it would be another year or more after that before a final rule emerges. This would represent a major step forward in controlling stormwater. For the first time, some national standards would require at least some property owners to take action. If implemented correctly, American Rivers argues in a series of reports, this could actually save the nation money while cleaning up waterways. Odefey's group teamed up with the Oregon-based consulting firm ECONorthwest and others to produce a report, "Banking On Green," which recounts the many ways controlling stormwater can actually save money. Think about it – green roofs that slurp up stormwater are also very energy-efficient, for example. Says Odefey:
"What this does is prevents the impacts before they happen, keeping considerable volumes (of water) out of stormwater systems and keeping it out of nearby waters. Plus, you're creating communities that are far more energy efficient and more resilient in terms of climate change. There's a tremendous amount of benefits, including economic benefits."
The Obama administration's move was prompted by litigation filed by the Chesapeake Bay Foundation, Odefey says.
Now, I'm sure there's someone out there who would disagree with Odefey's comments. What do you say, folks? Should the Obama administration move faster on stormwater? If not, why not? Should the White House bust the wetlands-and-streams guidance out of its OMB prison? I'm interested to hear your thoughts on this.
by Robert McClure
by Katie Campbell and Ashley Ahearn
by Robert McClure
by Robert McClure
by Bonnie Stewart, EarthFix
Radio by Ashley Ahearn
by Cassandra Profita, Ecotrope
by Robert McClure
Radio by Amelia Templeton
by Robert McClure and Bonnie Stewart
by Jason Alcorn
by the Project Team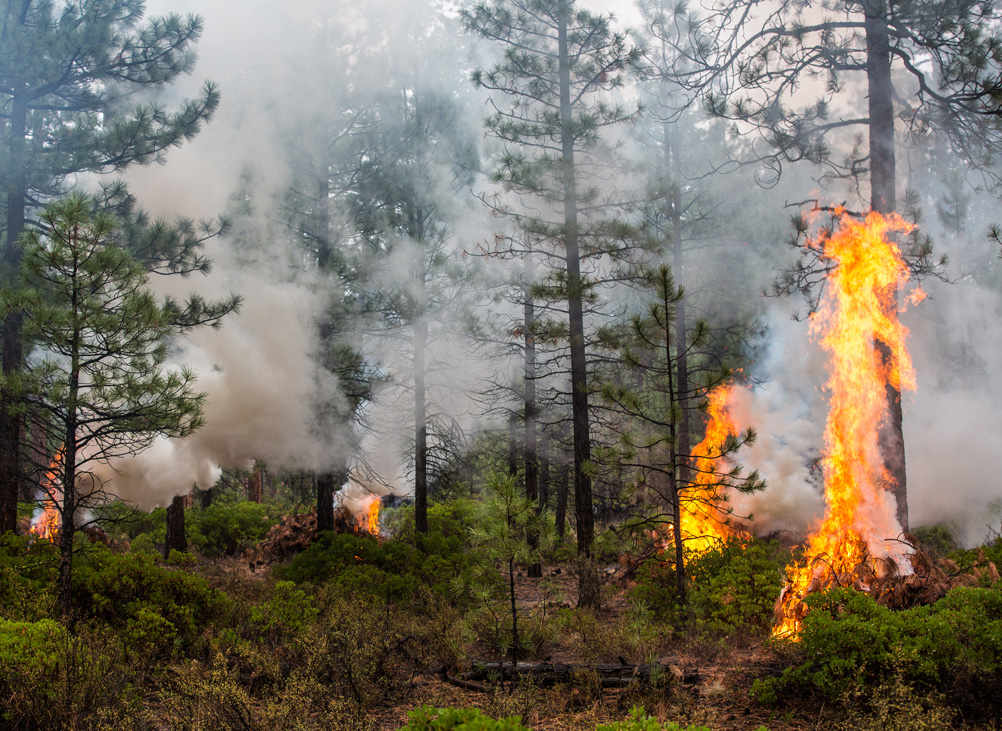 Forests and the Economy | May 2015
Environmentalists and the timber industry — once bitter adversaries — are working as allies on forest restoration. Collaborative forest thinning projects aim to fight megafires before they start — but money is scarce and tens of thousands of acres acres in Oregon now face an elevated risk of catastrophic fire. Ben DeJarnette reports for InvestigateWest.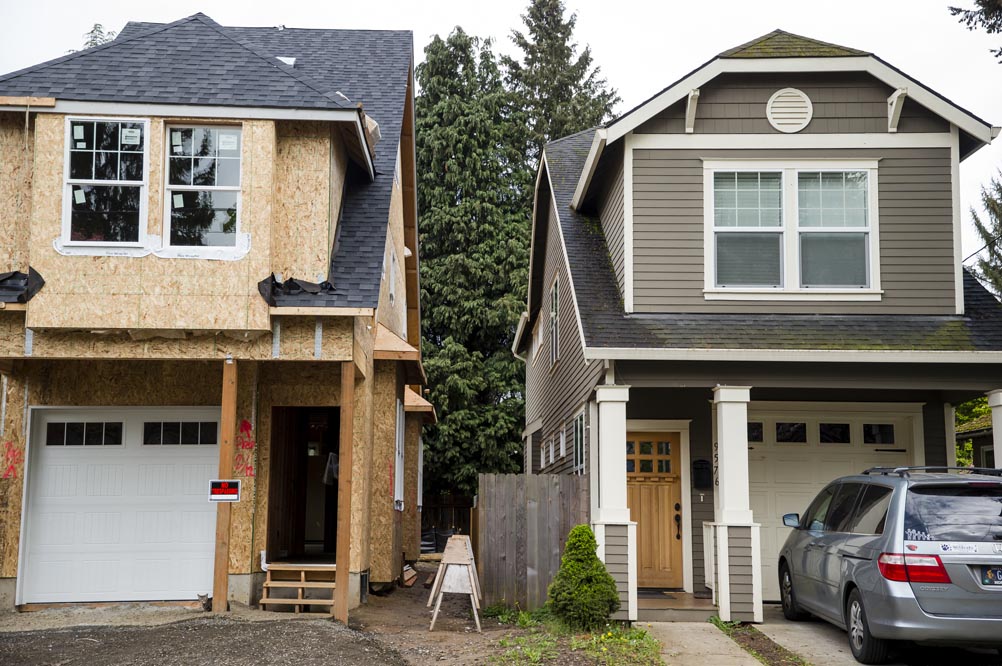 Equity | April 2015
Cash reigns in the Portland housing market. The city faces pressure from a new kind of speculation, as investors buy thousands of homes with cash and long-established protections for bank-financed homebuyers are ignored. Lee van der Voo and James Gordon report for InvestigateWest.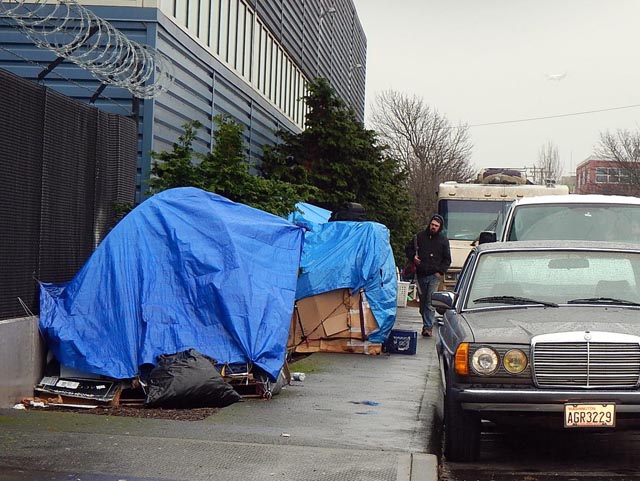 Wealth and Poverty | March 2015
March 2015 marks the anniversary of a bold promise: King County's 10-year plan to end homelessness. Now that the 10-year plan is ending and local homelessness is worse than ever, talk of ending homelessness is being replaced with less-lofty aspirations: making homelessness rare and brief when it does occur.
In collaboration with KUOW this week, we examine the roots of the plan, the challenges it faced, and where community and city leaders think we go from here.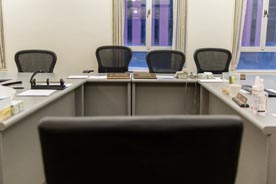 Equal Justice | December 2014
With grand jury reform elsewhere focused on eliminating racial bias and curbing police use of force, Oregon is an outlier: It is one of just 14 states that do not regularly record the citizen grand juries that charge people with felonies.
Almost five years after police killed an unarmed black man in Portland and the Multnomah Co. district attorney petitioned for that grand jury to be recorded, lawmakers in Salem are lining up behind a reform bill to mandate recording statewide, InvestigateWest has learned.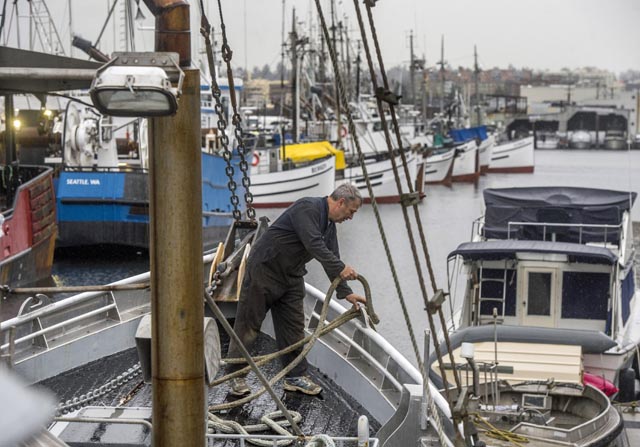 Seafood | December 2014
A struggle in Alaska over shrinking supplies of halibut is threatening the iconic centerpiece fish in favor of cheaper exports, fast-food fillets and fish sticks.
At risk is most of the frozen supply that sustains restaurants, food-service companies and retail stores nationwide, such as Costco and Whole Foods. Lee van der Voo investigates.
Photo: Peter Haley / The News Tribune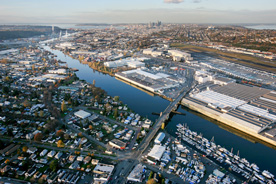 Environment | November 2014
It will take hundreds of millions of dollars to clean up the Duwamish River. But how clean is clean? And who decides?
Robert McClure looks at how lobbyists and community groups have squared off over the health of the waterway and its neighborhoods.
Photo: Paul Joseph Brown/ecosystemphoto.com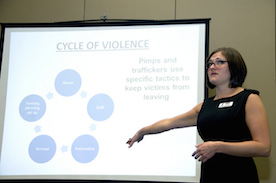 Trafficking | October 2014
Authorities say organized gangs increasingly are trafficking children for sex in the Northwest, and even cooperating with each other to stymie police.
Meanwhile in Portland, the U.S. Attorney's Office has become the third most prolific nationally in securing indictments for trafficking children and adults for sex.
Photo: Oregon DOT/Flickr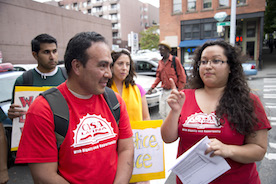 Minimum Wage | August 2014
"Everyone is aware that passing a $15 an hour minimum wage was historic," an advisor to Mayor Ed Murray and the Seattle City Council told InvestigateWest. "But if we cannot enforce that, we haven't accomplished much."
Based on a review of more than 20,000 wage theft complaints, hundreds of pages of reports and more than a dozen interviews, "Stolen Wages" shines a light on the dark world of pay violations in Seattle and across Washington.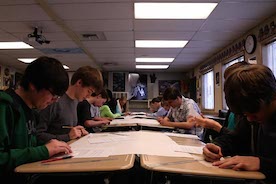 Infrastructure | May 2014
Portable, modular or relocatable classrooms — whatever you call them — are a necessity for cash-strapped schools.
But many portables become permanent fixtures, in place for decades at a time. Costly and insufficient, these aging structures burden the grid, frustrate teachers and administrators and compromise student health.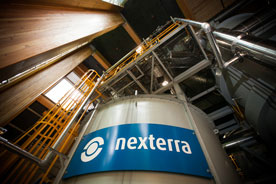 Environment | April 2014
Energizing our world with wood sounds so natural. And it has quickly become a multibillion-dollar industry as governments including British Columbia and the European Union turn to biomass to replace dirty old coal. Yet what we found when we dug into the coal-vs.-wood debate will surprise you.
Acknowledgements
In our work, we rely on the generosity of many others who make their services available for free or at a discount to nonprofits, including Tableau and the Texas A&M GeoServices Team.