Is the Clean Water Act really keeping Northwest waterways clean? We'd like to hear from you.
It's remarkable to go back and take a look at what Congress had in mind when it passed the Clean Water Act, the subject of the just-launched collaboration between InvestigateWest, EarthFix and Ecotrope on the occasion of the 40th birthday of the bedrock environmental statute. We'll just quote:
"It is the national goal that the discharge of pollutants into the navigable waters be eliminated by 1985…
"It is the national goal that the discharge of toxic pollutants in toxic amounts be prohibited…
"It is the national policy that programs for the control of non-point sources of pollution be developed and implemented in an expeditious manner..."
When Congress passed the Clean Water Act, it turns out, lawmakers really wanted to end water pollution over the course of the next 13 years. It sounds particularly ambitious from the perspective of 40 years later, given that we know that what really got set up was a system to permit pollution. How could that happen? Well, theoretically all polluters would be issued permits – a set of rules under which to operate – that would progressively reduce the amount of gunk going into the waterways they dumped waste into.
It didn't always work out that way, though. But there's no arguing that the Clean Water Act in some ways did a great job of reducing water pollution. Nationally, the classic before-and-after story is Cleveland's Cuyahoga River, which had so many flammable wastes in it in the late 1960s that it famously caught on fire (more than once, actually. And it was far from the only industrial river to do so.) Today it's a prized urban amenity, with restaurants along its banks and kayakers breezing along on their way to Lake Erie.
Similar comeback stories can be told in our region about Oregon's Willamette, Idaho's Boise and the Spokane and Duwamish rivers of Washington, among others. Once they were essentially open-air industrial sewers. For example, a tributary of the Boise where a meat-packing plant was located once ran red with bloody wastes and "health regulators also noted a great deal of rat activity along the banks," as Aaron Kunz reported last year for EarthFix, based on a government report from the time.
Today all those rivers' water quality is far, far better (although decades of unfettered pollution later led to the Willamette and the Duwamish later being declared Superfund sites). There is no question that the Clean Water Act has made a major difference here and across the country.
But polluters also are continuing to dump into those rivers, with government permission. The drive to entirely solve the water pollution problem stalled somewhere along the way. How did that happen? We'll be exploring that along with a host of other questions.
Consider that nationwide, even four decades of the law's passage, about one-third of the lakes, rivers, streams and bays are not meeting the goals of the Clean Water Act, which can be oversimplified only slightly as "make waterways fishable and swimmable." (Those figures are about the waterways where we have data; the EarthFix-InvestigateWest-Ecotrope team is finding out there is also a surprisingly small amount of actual scientific monitoring of water quality, and for many water bodies we really don't know how clean they are.)
We're motivated to take this on in part by polling done for EarthFix last year by Davis, Hibbitts & Midghall in which residents of Oregon, Washington and Idaho, asked what they thought was the most pressing environmental problem in the region, were most likely to way water quality protection. Eighty-six percent of Northwesterners described themselves as somewhat or very concerned about water quality protection. (I'm personally interested because I've been covering the Clean Water Act for more than half the statute's life, having started writing about the sugar industry's pollution of the Florida Everglades in the late 1980s and later spearheading reporting projects that helped spur a redoubled effort to rescue Puget Sound.)
We're going to look at how the Clean Water Act is being enforced in the Northwest. We're out to show what could be done better, while also making sure to explore solutions to the remaining pollution problems our region faces. We're interested in the role of agriculture and forestry in water pollution, in the effects of the many new chemicals that have come onto the market since the law was passed in 1972, in the water-pollution problems the statute doesn't address (or doesn't address well) and generally in the state of efforts in the Northwest to, well, if not end water pollution, at least reduce it to levels that don't violate the law.
As collaborator and Ecotrope host Cassandra Profita pointed out in her inaugural post, we're eager to hear you. Please get in touch with us about any aspect of the Clean Water Act as we seek to build community around these issues. Here are some of the questions we're interested in, as posed last week by Cassandra:
Are there places in the Northwest where the law has failed to keep rivers clean enough for people to eat the resident fish?
Is the law is being enforced? Are illegal polluters in the Northwest being caught and punished as the law requires?
Has the law failed to control non-point sources of pollution such as agricultural run-off and stormwater?
Should the law be regulating more pollutants – such as the chemicals and hormones that we're flushing down the toilet?
And, as I said, feel free to point out other topics and angles related to the Clean Water Act that we should be asking about as we seek to critique the historic law and tell Northwesterners how its working here in our region. Email me or any member of the team. We look forward to hearing from you.
by Robert McClure
by Katie Campbell and Ashley Ahearn
by Robert McClure
by Robert McClure
by Bonnie Stewart, EarthFix
Radio by Ashley Ahearn
by Cassandra Profita, Ecotrope
by Robert McClure
Radio by Amelia Templeton
by Robert McClure and Bonnie Stewart
by Jason Alcorn
by the Project Team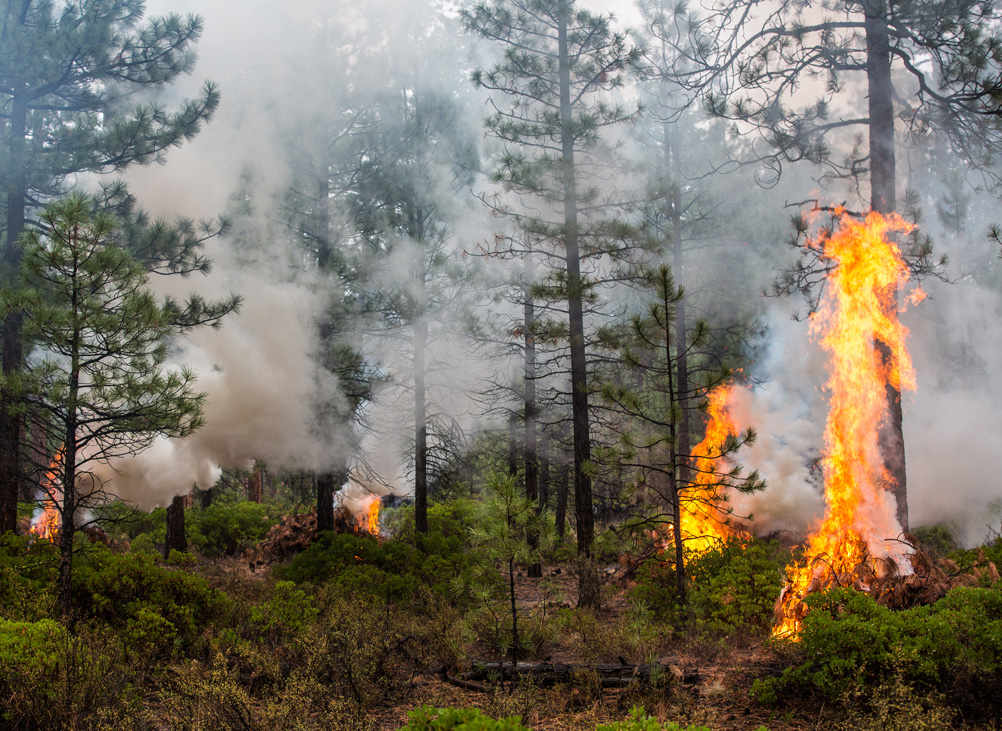 Forests and the Economy | May 2015
Environmentalists and the timber industry — once bitter adversaries — are working as allies on forest restoration. Collaborative forest thinning projects aim to fight megafires before they start — but money is scarce and tens of thousands of acres acres in Oregon now face an elevated risk of catastrophic fire. Ben DeJarnette reports for InvestigateWest.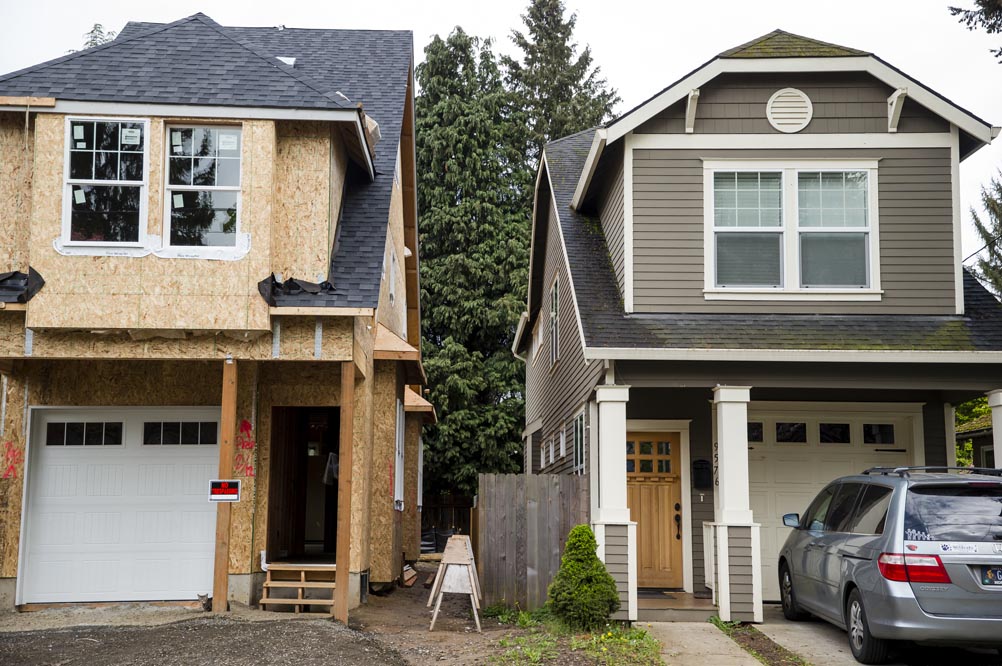 Equity | April 2015
Cash reigns in the Portland housing market. The city faces pressure from a new kind of speculation, as investors buy thousands of homes with cash and long-established protections for bank-financed homebuyers are ignored. Lee van der Voo and James Gordon report for InvestigateWest.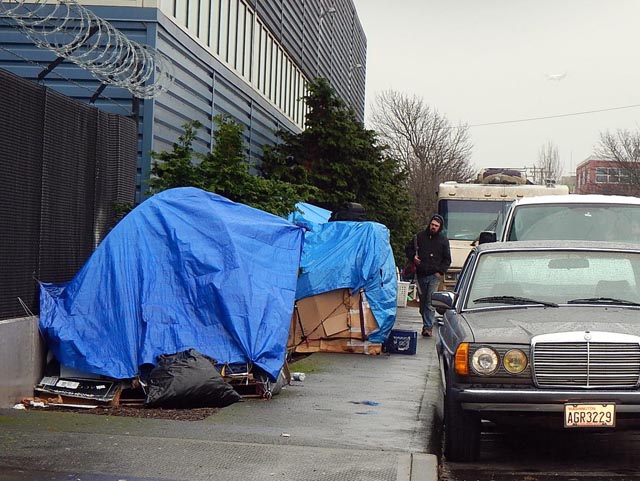 Wealth and Poverty | March 2015
March 2015 marks the anniversary of a bold promise: King County's 10-year plan to end homelessness. Now that the 10-year plan is ending and local homelessness is worse than ever, talk of ending homelessness is being replaced with less-lofty aspirations: making homelessness rare and brief when it does occur.
In collaboration with KUOW this week, we examine the roots of the plan, the challenges it faced, and where community and city leaders think we go from here.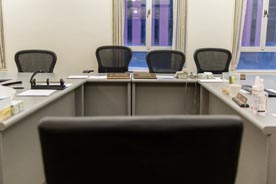 Equal Justice | December 2014
With grand jury reform elsewhere focused on eliminating racial bias and curbing police use of force, Oregon is an outlier: It is one of just 14 states that do not regularly record the citizen grand juries that charge people with felonies.
Almost five years after police killed an unarmed black man in Portland and the Multnomah Co. district attorney petitioned for that grand jury to be recorded, lawmakers in Salem are lining up behind a reform bill to mandate recording statewide, InvestigateWest has learned.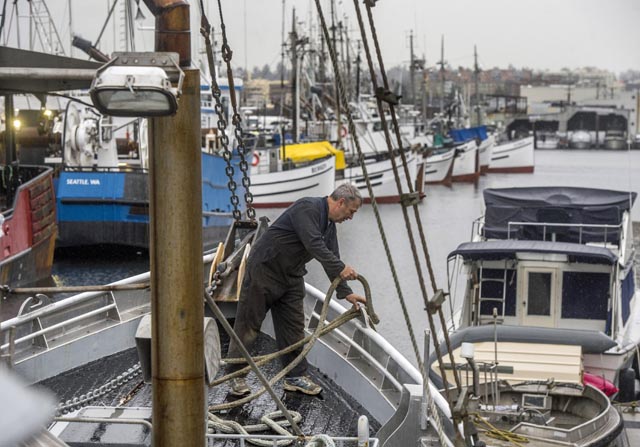 Seafood | December 2014
A struggle in Alaska over shrinking supplies of halibut is threatening the iconic centerpiece fish in favor of cheaper exports, fast-food fillets and fish sticks.
At risk is most of the frozen supply that sustains restaurants, food-service companies and retail stores nationwide, such as Costco and Whole Foods. Lee van der Voo investigates.
Photo: Peter Haley / The News Tribune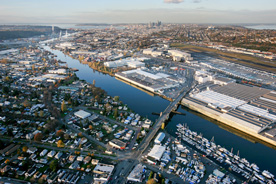 Environment | November 2014
It will take hundreds of millions of dollars to clean up the Duwamish River. But how clean is clean? And who decides?
Robert McClure looks at how lobbyists and community groups have squared off over the health of the waterway and its neighborhoods.
Photo: Paul Joseph Brown/ecosystemphoto.com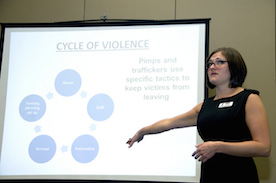 Trafficking | October 2014
Authorities say organized gangs increasingly are trafficking children for sex in the Northwest, and even cooperating with each other to stymie police.
Meanwhile in Portland, the U.S. Attorney's Office has become the third most prolific nationally in securing indictments for trafficking children and adults for sex.
Photo: Oregon DOT/Flickr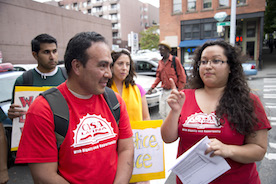 Minimum Wage | August 2014
"Everyone is aware that passing a $15 an hour minimum wage was historic," an advisor to Mayor Ed Murray and the Seattle City Council told InvestigateWest. "But if we cannot enforce that, we haven't accomplished much."
Based on a review of more than 20,000 wage theft complaints, hundreds of pages of reports and more than a dozen interviews, "Stolen Wages" shines a light on the dark world of pay violations in Seattle and across Washington.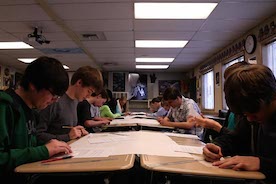 Infrastructure | May 2014
Portable, modular or relocatable classrooms — whatever you call them — are a necessity for cash-strapped schools.
But many portables become permanent fixtures, in place for decades at a time. Costly and insufficient, these aging structures burden the grid, frustrate teachers and administrators and compromise student health.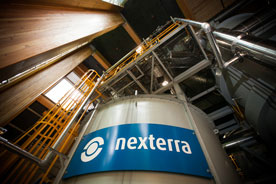 Environment | April 2014
Energizing our world with wood sounds so natural. And it has quickly become a multibillion-dollar industry as governments including British Columbia and the European Union turn to biomass to replace dirty old coal. Yet what we found when we dug into the coal-vs.-wood debate will surprise you.
Acknowledgements
In our work, we rely on the generosity of many others who make their services available for free or at a discount to nonprofits, including Tableau and the Texas A&M GeoServices Team.