Should Port of Seattle hasten air-pollution cleanup?
Printer-friendly version
Our recent collaboration with KCTS Channel 9 on worrisome air pollution levels in south Seattle looked hard at the role played by the 1,800 to 2,000 truck trips that do business at the Port of Seattle on an average workday.
Today the Seattle Port Commission deals directly with the air-pollution controversy we covered. Staff members are scheduled to brief the commission on the agency's air-pollution-reduction programs.
The background: the Port Commission failed on complicated but essentially 3-2 votes in December 2010 to speed up the air-pollution cleanup process and to support federal legislation giving ports more authority to regulate the trucks. Seattle City Council members Nick Licata and Mike O'Brien, along with state Rep. Dave Upthegrove, asked the commission to go the other way. Commissioner Gael Tarleton appears to have been the swing vote.*
But in January of this year the commission, on a motion by Tarleton, agreed 5-0 to ask its staff to look into what might be done to clean up port-related air pollution sooner, citing "an urgent need to address the public health risks of poor air quality caused by expanding container (ship) traffic, the continued strength of cruise ship visits, and the associated growth in port trucking..."
The commission directed port staffers to look at the pros and cons of moving up a deadline to require much-cleaner trucks at the port from Dec. 31, 2017 to "no later than 2015." (Does that mean Dec. 31, 2015, or Dec. 31, 2014? It makes a difference, whichever side of this debate you may be on.)
Going into the meeting, those nervous about trying to speed up this cleanup are publishing. One example is Port Commissioner Tom Albro's op-ed for Crosscut, in which he discusses lots of ways the port has worked to reduce air pollution. There's also a new post in the Georgetown blog that discusses the impact of the Teamsters trying to organize the drivers of the trucks is having on this conversation. (As Enrique Cerna explored on the KCTSConnects broadcast, this labor issue has been interwined with the air-pollution issue. Need it be?)
And for perspective, note that the up-and-coming port of Prince Rupert, Canada, is gunning for Seattle's business. You may also be interested in our piece on how Port CEO Tay Yoshitani, after promsing the "cleanest, greenest" port in the country, went the other way on this trucks issue. That story ran on Crosscut.com. Or watch the KCTS video by producer Jenny Cunningham and photographer/editor Greg Davis.
The port commission meets at 1 p.m. at the port's 2711 Alaskan Way offices. (This item is # 7on the agenda.) We'll be there.
*Tarleton voted no on a measure sponsored by Commissioners Rob Holland and John Creighton to require use of only the cleanest trucks by 2013. Also voting no were Albro and Commission President Bill Bryant. The vote broke down the same way on the idea of supporting federal legislation giving ports more regulatory authority over trucks, except that Tarleton abstained. That made the vote 2-2-1, meaning the measure failed.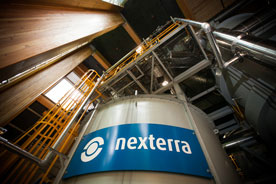 Environment | April 2014
Energizing our world with wood sounds so natural. And it has quickly become a multibillion-dollar industry as governments including British Columbia and the European Union turn to biomass to replace dirty old coal. Yet what we found when we dug into the coal-vs.-wood debate will surprise you.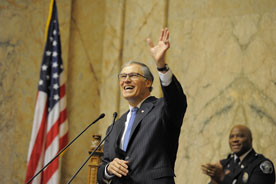 Public Health | April 2014
We update our 2013 series on Washington's estimated fish consumption rate with news of a private meeting where Gov. Jay Inslee and his advisers wrestled with how much to protect business versus consumers when it comes to water pollution in the fish we eat.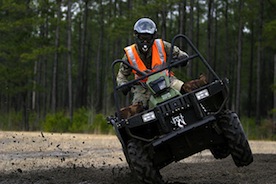 Consumer Safety | April 2014
Manufacturers put a warning sticker on every ATV sold: The vehicles aren't meant for roads. But a push to allow just that is rolling out across the country. Washington and three other states passed new laws in 2013, among 22 states to allow or expand ATV access to roads since 2004.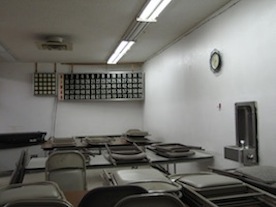 Wealth & Poverty | December 2013
It's the unexpected catch in catch-share programs: A federal program that was supposed to help preserve and enhance the fishing economy in Kake, Alaska, has instead helped cause a severe decline. Meanwhile, 50 miles southeast, the town of Petersburg is booming.
The third part in our trilogy of fish stories examines the consequences catch-share policy where it was born, even as the model has been established in 14 other U.S. fisheries, encompassing dozens of species ranging from New England scallops to Pacific sole.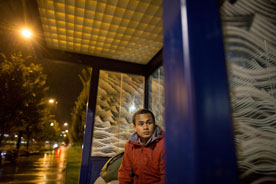 Foster Care | November 2013
State law now allows more kids to stay in foster care for an extra three years — until age 21. But many either refuse the help, or fail to qualify for it.
An investigation by KUOW in collaboration with InvestigateWest looks at why this transition to adulthood is trickier than expected – for foster kids, and for the state.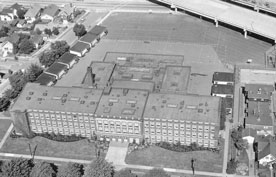 Public Health | September 2013
Of the roughly 50,000 kids who will attend Seattle schools this fall, nearly 2,000 will hit the books in classrooms within 500 feet of Interstate 5, InvestigateWest has found. This despite a body of evidence dating back decades that highway air pollution can cause lifelong respiratory problems and asthma attacks and boost school absenteeism.
From Seattle to Spokane, what can be done to make sure schools are healthy places for kids?
Photo: John Marshall JHS, 1963. SPSA 108-97.
Public Health | July 2013
Memory loss is one of the symptoms of dementia. So is wandering. Over the last five years, at least 10 people in Washington state have died after wandering away from where they live. It's a problem that communities will have to confront as the population ages. But not all police departments are prepared for these kinds of incidents.
Wealth & Poverty | June 2013
Six nonprofit groups arose on the Bering Sea shore, and they have invested mightily in ships, real estate and processing plants. Over two decades, the groups amassed a combined net worth of $785 million," write Lee van der Voo and The New York Times' Kirk Johnson.
But the results on the ground, in rural community and economic development, have been deeply uneven, and nonexistent for many people who still gaze out to the blinking lights of the factory ships and wonder what happened. Photo Credit: Jim Wilson/The New York Times
Immigration | September 2012
The Northwest Detention Center in Tacoma, Wash., generates millions in revenue for its private operator by processing thousands of deportation cases each year. Oscar Estrada is one of those cases.