Intern reporter confronted by ConocoPhillips security in reporting hydrofluoric acid story
Printer-friendly version
Internships at InvestigateWest are not the coffee-fetching, errand-running type. In fact, as an intern, I recently learned that you may even be confused with a threat to homeland security.
As an InvestigateWest intern living in Bellingham, I was the natural choice for the Seattle-based news agency to visit the ConocoPhillips refinery near Bellingham to gather descriptive color and take photos from outside the facility's fence. The story was about the refinery's use of hydrofluoric acid, which has the potential to harm thousands of people if it leaks. IWest environment correspondent Robert McClure warned me that, because of a post-9/11 crackdown on anyone taking pictures near refineries, dams, bridges and other potential targets of terrorists, I might be questioned at the refinery. I understood this could be a possibility, but thought the workers there would most likely not acknowledge me. Turns out, Robert was right.
When I first arrived, I drove around to one of the far corners – making observations and jotting down notes along the way. After I had written down a thorough description, I stepped out of my truck and started taking photos of the refinery. Soon after my first pictures, a white Ford Escape quickly appeared. A security guard hopped out and said, "You aren't allowed to take pictures here, it's a federal offense."
I told him I was on a public street and have a right to take pictures from where I was. He repeated himself and radioed the make, model and license plate number of my truck. A woman's voice responded, "Is he still taking pictures?" I was. The guard said the refinery manager was coming out to speak to me and that they would call the sheriff and confiscate my pictures. Within a minute or two, two men arrived in a white Saturn. They asked me what I was doing and I explained.
One of them said, "What you're doing is making us nervous," adding, "It's a Homeland Security issue."
I offered to show them emails between Robert and I about the story to prove I was not a threat. They declined. I asked them if where I was standing was a public street and they said yes. I asked, "If I stay on the street I can take pictures, right?" They didn't answer. They reverted back to their first answer four or five times in various forms, using words like terrorism and terrorists, before the conversation ended in awkward silence.
They left me there and I continued to shoot photos. I drove to a few more spots, took more pictures, and headed toward the main road. I remembered a beach just down the road from the refinery where I had seen oil tankers anchored before. I thought it would be great to photograph an oil tanker just off the shoreline. There was no tanker.
So I turned around ready to head home and saw the original security car behind me. As I continued to exit, I noticed he wasn't alone; there was another white vehicle from the refinery behind him. They pulled over, and I drove past them. I watched them turn around and follow me out to the main road. After about a mile, I saw they were no longer following me. I thought their stalking was excessive and unwarranted; I had never attempted to trespass or do anything else threatening.
Bear in mind that the story I was working on originated at the Center for Public Integrity, whose reporters had to go to get special permission just to look at government records outlining how dangerous a hydrofluoric acid leak or spill could be at this refinery and 49 others using the caustic acid. They were not allowed to photocopy the records but had to take notes by hand, Robert had to do the same thing for a 50-page document the refinery filed with the U.S. Environmental Protection Agency in Seattle. And now, as I exercised my First Amendment rights, ConocoPhillips was trying hard to shield itself from public exposure.
And they had some help – from the local constabulary. I was about a half a mile from the freeway when I saw a sheriff's deputy driving in the opposite direction. Instinctively, I tapped the brakes and made sure I wasn't speeding. I wasn't, but I watched anyway. After he passed me, he made a U-turn, flipped his lights on, sped around the car behind me and pulled me over.
I rolled down my passenger-side window as he approached. "I stopped you because I got a call from the refinery that you were out there taking pictures," he said.
"I assumed that's what it was," I said.
He asked me why I was taking pictures and I explained the story I was working on and why I needed the pictures. He asked me for my driver's license, went to his car, came back and said, "Well, you look pretty normal to me." I was free to go.
++
Will Graff, a senior in the Western Washington University Journalism Department, is interning at InvestigateWest. Graff, 23, grew up in Vancouver, Wash., and was inspired to go into journalism by reading the muckraking books of Upton Sinclairand Lincoln Steffens.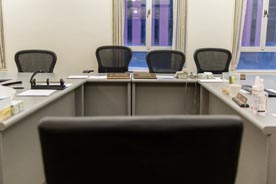 Equal Justice | December 2014
With grand jury reform elsewhere focused on eliminating racial bias and curbing police use of force, Oregon is an outlier: It is one of just 14 states that do not regularly record the citizen grand juries that charge people with felonies.
Almost five years after police killed an unarmed black man in Portland and the Multnomah Co. district attorney petitioned for that grand jury to be recorded, lawmakers in Salem are lining up behind a reform bill to mandate recording statewide, InvestigateWest has learned.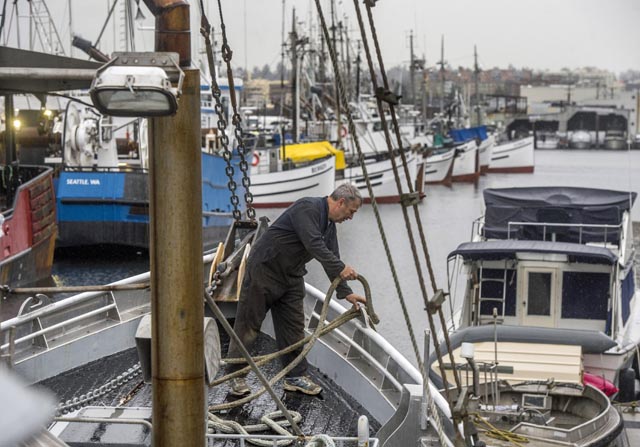 Seafood | December 2014
A struggle in Alaska over shrinking supplies of halibut is threatening the iconic centerpiece fish in favor of cheaper exports, fast-food fillets and fish sticks.
At risk is most of the frozen supply that sustains restaurants, food-service companies and retail stores nationwide, such as Costco and Whole Foods. Lee van der Voo investigates.
Photo: Peter Haley / The News Tribune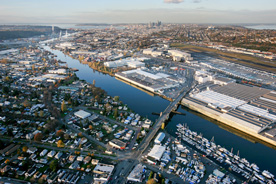 Environment | November 2014
It will take hundreds of millions of dollars to clean up the Duwamish River. But how clean is clean? And who decides?
Robert McClure looks at how lobbyists and community groups have squared off over the health of the waterway and its neighborhoods.
Photo: Paul Joseph Brown/ecosystemphoto.com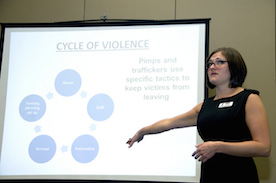 Trafficking | October 2014
Authorities say organized gangs increasingly are trafficking children for sex in the Northwest, and even cooperating with each other to stymie police.
Meanwhile in Portland, the U.S. Attorney's Office has become the third most prolific nationally in securing indictments for trafficking children and adults for sex.
Photo: Oregon DOT/Flickr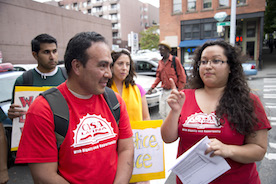 Minimum Wage | August 2014
"Everyone is aware that passing a $15 an hour minimum wage was historic," an advisor to Mayor Ed Murray and the Seattle City Council told InvestigateWest. "But if we cannot enforce that, we haven't accomplished much."
Based on a review of more than 20,000 wage theft complaints, hundreds of pages of reports and more than a dozen interviews, "Stolen Wages" shines a light on the dark world of pay violations in Seattle and across Washington.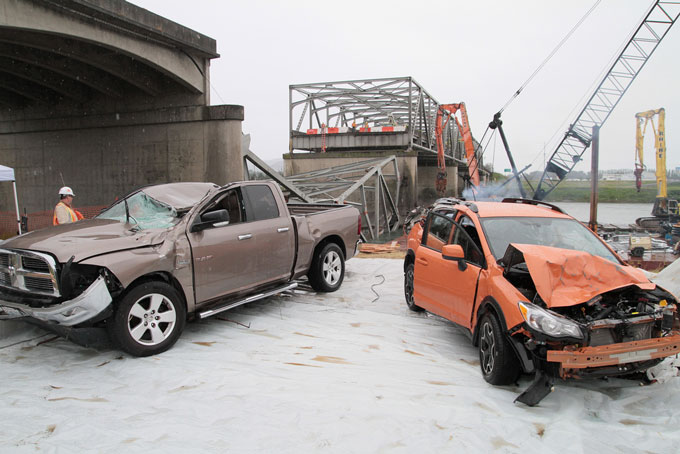 Infrastructure | May 2014
Party politics have thwarted bridge safety improvements, and an investigation drags on to decide how the trucking company, its escort car and the state may share blame. Yet a new mapping tool for truckers may offer hope, Jason Alcorn reports.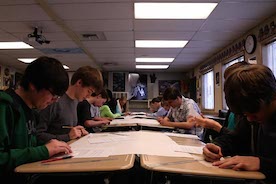 Infrastructure | May 2014
Portable, modular or relocatable classrooms — whatever you call them — are a necessity for cash-strapped schools.
But many portables become permanent fixtures, in place for decades at a time. Costly and insufficient, these aging structures burden the grid, frustrate teachers and administrators and compromise student health.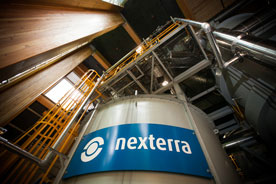 Environment | April 2014
Energizing our world with wood sounds so natural. And it has quickly become a multibillion-dollar industry as governments including British Columbia and the European Union turn to biomass to replace dirty old coal. Yet what we found when we dug into the coal-vs.-wood debate will surprise you.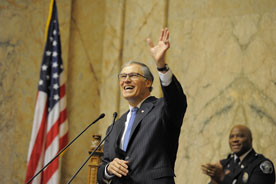 Public Health | April 2014
We update our 2013 series on Washington's estimated fish consumption rate with news of a private meeting where Gov. Jay Inslee and his advisers wrestled with how much to protect business versus consumers when it comes to water pollution in the fish we eat.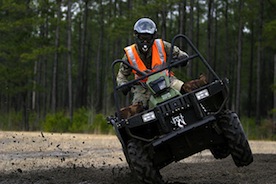 Consumer Safety | April 2014
Manufacturers put a warning sticker on every ATV sold: The vehicles aren't meant for roads. But a push to allow just that is rolling out across the country. Washington and three other states passed new laws in 2013, among 22 states to allow or expand ATV access to roads since 2004.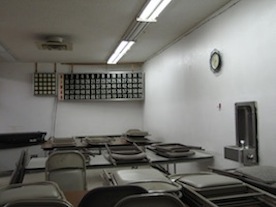 Wealth & Poverty | December 2013
It's the unexpected catch in catch-share programs: A federal program that was supposed to help preserve and enhance the fishing economy in Kake, Alaska, has instead helped cause a severe decline. Meanwhile, 50 miles southeast, the town of Petersburg is booming.
The third part in our trilogy of fish stories examines the consequences catch-share policy where it was born, even as the model has been established in 14 other U.S. fisheries, encompassing dozens of species ranging from New England scallops to Pacific sole.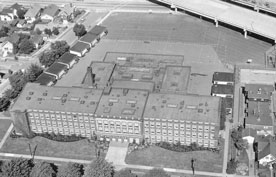 Public Health | September 2013
Of the roughly 50,000 kids who will attend Seattle schools this fall, nearly 2,000 will hit the books in classrooms within 500 feet of Interstate 5, InvestigateWest has found. This despite a body of evidence dating back decades that highway air pollution can cause lifelong respiratory problems and asthma attacks and boost school absenteeism.
From Seattle to Spokane, what can be done to make sure schools are healthy places for kids?
Photo: John Marshall JHS, 1963. SPSA 108-97.