Measure would ban toxic pavement sealant
Printer-friendly version
OLYMPIA – Washington is poised to become the first state to ban a toxic asphalt sealant made from industrial waste because its ingredients are turning up in ordinary house dust as well as in streams, lakes and other waterways at levels that concern government researchers.
In some places these chemicals have been measured in people's driveways at levels that would require a toxic-waste cleanup if the same concentrations were detected at a Superfund site, as InvestigateWest reported last year.
The legislation (HB 1721) bans driveway and asphalt sealants derived from a creosote-like substance known as coal tar that is a waste product of steelmaking. The bill has cleared the House and is scheduled for a hearing on Tuesday, March 22, in the Senate Environment, Water and Energy Committee.
The coal tar sealants already have been banned in Washington, D.C; in Austin, Texas; in Madison and surrounding Dane County, Wisc.; and in a succession of towns in the Midwest. U.S. Rep. Lloyd Doggett, D-Texas, is seeking to ban them nationally.
While levels of many water pollutants have declined in recent decades as a result of the Clean Water Act, levels of the toxic materials found in coal tar have been increasing in hot spots near parking lots coated in the sealant, according to national studies by the U.S. Geological Survey.
Researchers with the Geological Survey also documented the transport of these toxic chemicals into apartments adjacent to coal-tar-coated parking lots, where levels in house dust were high enough to raise a red flag for children's health, particularly lifetime cancer risks, researchers say.
InvestigateWest last year teamed with MSNBC.com to present the first in-depth national reporting on the asphalt sealants. The coal-tar sealants coat parking lots and driveways in all 50 states, although they are more heavily used in the East. A much safer class of sealants based on asphalt also is available nationwide.
Washington state Rep. David Frockt, D-Seattle, filed the legislation to ban the coal-tar sealants after hearing from environmental activists alerted by InvestigateWest's story.
"It's important to remember that the science is heavily weighted in favor of the direction this bill is taking," Frockt said in House floor debate on the bill. "It's the right thing to do environmentally, and it's the right thing to do for our state for the health of children and people we may be in close proximity to where (toxic chemicals) are tracked into closed indoor environments."
Opponent Rep. Shelly Short, R-Addy, pointed out that many retailers already have stopped selling the coal-tar-based sealants.
"I would just question (the bill)," Short argued. "This is a mandate."
Frockt's bill did not find a co-sponsor in the Senate. That can be a handicap in passing a piece of legislation, particularly the first year it is introduced.
However, with the state's budget picture looking increasingly bleak, the coal-tar bill represents a way to accomplish something positive this legislative session. Many of the House's 42 Republicans joined Democrats in the 67-30 approval of the legislation.
"It's a feel-good issue – you can do something good in Washington and it won't cost you anything," said Washington Environmental Council lobbyist Mo McBroom. "The question is what is going to happen with this new momentum now."
Significantly, the bill has the backing of the state Ecology Department, whose toxics coordinator, Carol Kraege, told legislators the chemicals hang around a long time once they are released, and accumulate high in the food chain: "Our position is these chemicals . . . are the worst of the worst and the sooner we phase them out the better."
Opposition is spearheaded by Pavement Coatings Technology Council, an industry group of sealant makers using coal tar. The group is attacking the government-sponsored science behind the legislation. Industry representatives point out that, as government researchers have noted, coal-tar-based sealants are used more frequently in the East than in the West, owing in part to the historical concentration of steelmaking in the East.
"This type of sealer is not widely used and has never been widely used in the state of Washington," said Anne LeHuray, executive director of the pavement council. "It cannot possibly be any kind of measurable source of the (chemicals measured in lakebeds). Why would you pass this bill when the impact is to do nothing to improve the environment in the state of Washington?"|
Heather Trim of the environmental group People for Puget Sound said in legislative testimony that her group has anecdotal evidence that small companies still are using coal-tar sealants.
A primary piece of the research showing how the chemicals in question are getting into the environment is a 2010 Geological Survey study of sediments in 40 lakes nationwide. Using what government researchers describe as a chemical fingerprinting process, it showed that coal-tar sealants are the largest source of the chemicals in the lake, accounting for half the pollution in the lakebeds on average.
One of the lakes studied was Lake Ballinger in Mountlake Terrace, where researchers detected high levels of the chemicals researchers are tracking, which are knowni as polycyclic aromatic hydrocarbons. Much-larger Lake Washington had significantly lower levels.
Polycyclic aromatic hydrocarbons, or PAHS, are a class of chemicals often formed in the incomplete burning of gas, oil, and a variety of other materials, but also manufactured. Many are known to promote cancer. Coal tar, which is loaded with PAHs, has beeen known as a carcinogen since it caused scrotal cancer in London's chimney sweeps in the 1770s.
In a 2009 study, the Geological Survey researchers tracked the chemicals into house dust at apartments adjacent to coal-tar-sealed parking lots at the rate of 25 times higher than at apartment houses using asphalt-based sealants, which are widely available and contain tiny proportions of the chemicals in question compared to coal-tar-based products.
Geological Survey researcher Peter Van Metre, who has researched PAHs since the mid-1990s, said during a briefing of a House committee here that studies have continuously pointed to a link between coal-tar-based sealants and high levels of toxic chemicals where people live.
"We're not talking about old industrial waste sites here," Van Metre told legislators. "We're talking about suburban neighborhoods."
The Pavement Council has hired an Olympia lobbyist to fight the bill and also paid a Bellevue-based environmental consultant to critique the Geological Survey's research. That consultant, Kirk O'Reilly of the Exponent firm, told legislators that many different sources of the chemicals in question could be implicated. Material falling from the sky – "atmospheric deposition" – is mostly likely at fault, he said.
"There are a lot of things with similar chemistry," O'Reilly told the House Environment Committee. "Sealants are not a unique source."
Van Metre, the U.S. Geological Survey researcher, said that it's true that car and truck emissions and the burning of coal, wood and fuel oil all produce the chemicals in question. The government researchers quantified those levels, he said, and determined such fuels accounted for 41 percent of PAH sources in the lakes.
A good example of how coal-tar sealants are responsible for spreading the chemicals in question, he said, is a comparison of two lakes, one in Salt Lake City and one in suburban Washington, D.C. Both have similar urban land uses and population densities. Both have big highways running through them, which would produce polycyclic aromatic hydrocarbons from cars and trucks at about the same rate.
And yet the lake in Salt Lake City, where use of coal-tar sealants is rare, showed levels of the chemicals in question about 20 times lower than the one near Washington where coal-tar-sealed driveways and parking lots are common.
Van Metre is scheduled to be one of the witnesses senators will hear from when they convene to discuss the legislation Tuesday. Senate Environment, Water and Energy Committee chair Sen. Phil Rockefeller said he scheduled the bill for debate, but hadn't looked carefully at the arguments for and against the legislation.
"We'll give it a hearing and find out what people think," Rockefeller said. "Offhand, it sounds like a good idea to me – but we want to wait and see what the testimony tells us."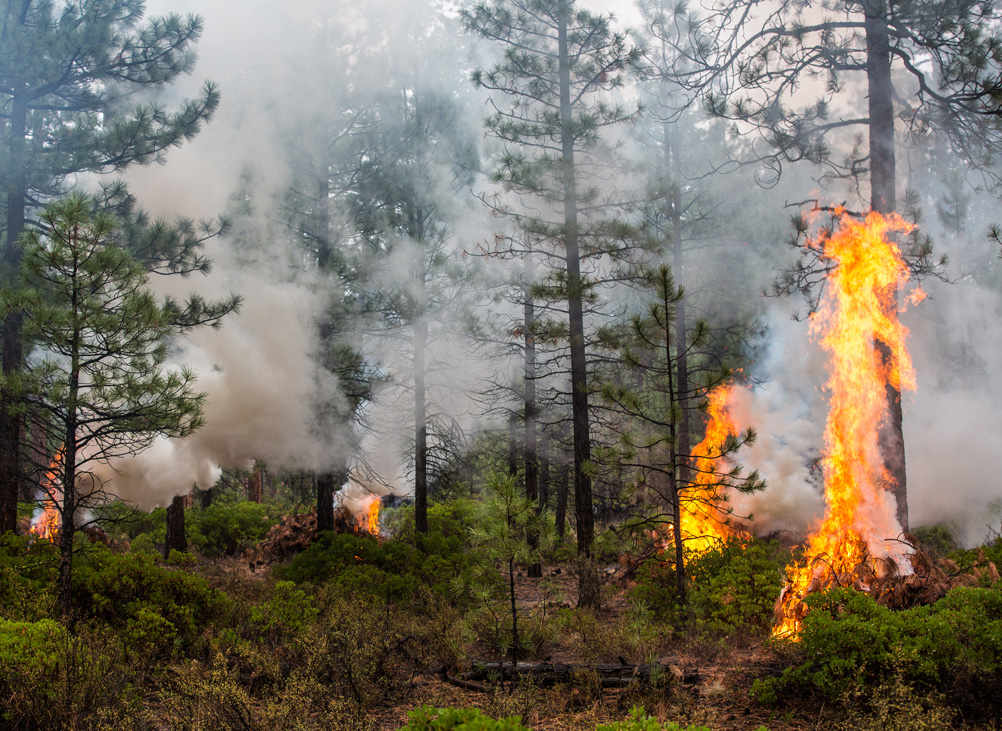 Forests and the Economy | May 2015
Environmentalists and the timber industry — once bitter adversaries — are working as allies on forest restoration. Collaborative forest thinning projects aim to fight megafires before they start — but money is scarce and tens of thousands of acres acres in Oregon now face an elevated risk of catastrophic fire. Ben DeJarnette reports for InvestigateWest.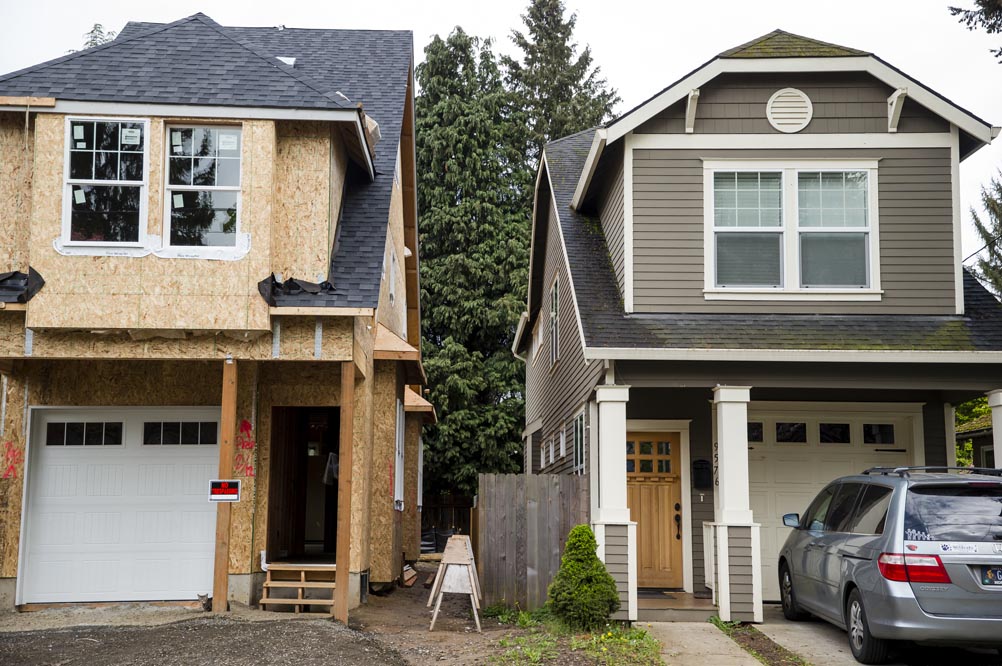 Equity | April 2015
Cash reigns in the Portland housing market. The city faces pressure from a new kind of speculation, as investors buy thousands of homes with cash and long-established protections for bank-financed homebuyers are ignored. Lee van der Voo and James Gordon report for InvestigateWest.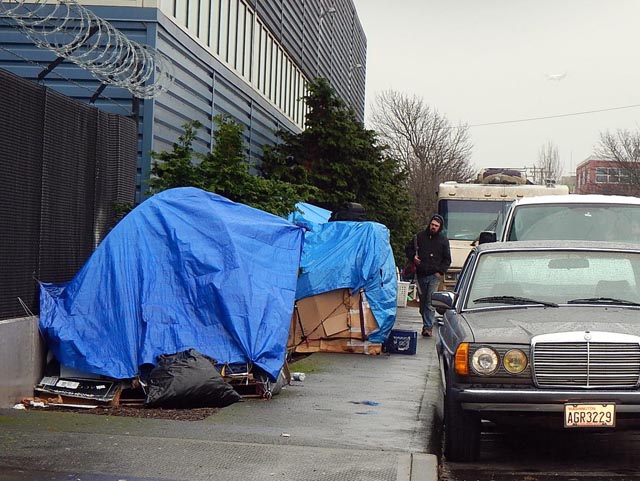 Wealth and Poverty | March 2015
March 2015 marks the anniversary of a bold promise: King County's 10-year plan to end homelessness. Now that the 10-year plan is ending and local homelessness is worse than ever, talk of ending homelessness is being replaced with less-lofty aspirations: making homelessness rare and brief when it does occur.
In collaboration with KUOW this week, we examine the roots of the plan, the challenges it faced, and where community and city leaders think we go from here.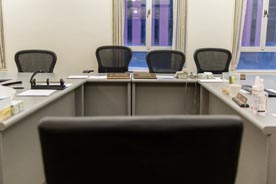 Equal Justice | December 2014
With grand jury reform elsewhere focused on eliminating racial bias and curbing police use of force, Oregon is an outlier: It is one of just 14 states that do not regularly record the citizen grand juries that charge people with felonies.
Almost five years after police killed an unarmed black man in Portland and the Multnomah Co. district attorney petitioned for that grand jury to be recorded, lawmakers in Salem are lining up behind a reform bill to mandate recording statewide, InvestigateWest has learned.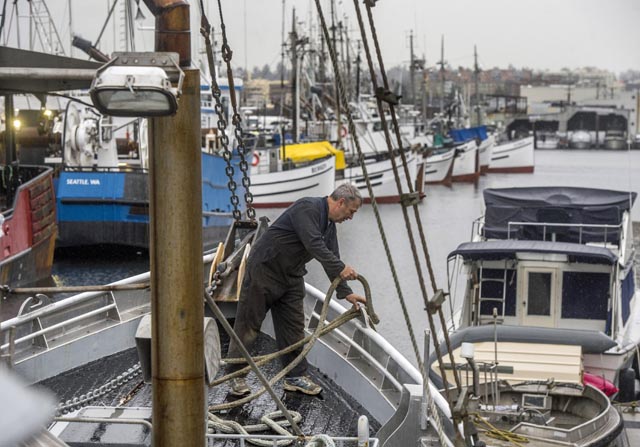 Seafood | December 2014
A struggle in Alaska over shrinking supplies of halibut is threatening the iconic centerpiece fish in favor of cheaper exports, fast-food fillets and fish sticks.
At risk is most of the frozen supply that sustains restaurants, food-service companies and retail stores nationwide, such as Costco and Whole Foods. Lee van der Voo investigates.
Photo: Peter Haley / The News Tribune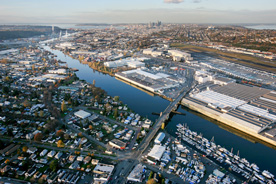 Environment | November 2014
It will take hundreds of millions of dollars to clean up the Duwamish River. But how clean is clean? And who decides?
Robert McClure looks at how lobbyists and community groups have squared off over the health of the waterway and its neighborhoods.
Photo: Paul Joseph Brown/ecosystemphoto.com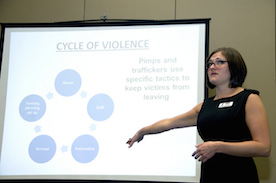 Trafficking | October 2014
Authorities say organized gangs increasingly are trafficking children for sex in the Northwest, and even cooperating with each other to stymie police.
Meanwhile in Portland, the U.S. Attorney's Office has become the third most prolific nationally in securing indictments for trafficking children and adults for sex.
Photo: Oregon DOT/Flickr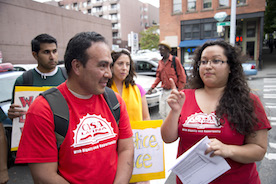 Minimum Wage | August 2014
"Everyone is aware that passing a $15 an hour minimum wage was historic," an advisor to Mayor Ed Murray and the Seattle City Council told InvestigateWest. "But if we cannot enforce that, we haven't accomplished much."
Based on a review of more than 20,000 wage theft complaints, hundreds of pages of reports and more than a dozen interviews, "Stolen Wages" shines a light on the dark world of pay violations in Seattle and across Washington.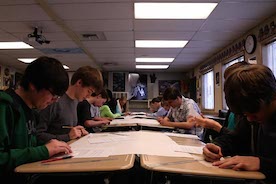 Infrastructure | May 2014
Portable, modular or relocatable classrooms — whatever you call them — are a necessity for cash-strapped schools.
But many portables become permanent fixtures, in place for decades at a time. Costly and insufficient, these aging structures burden the grid, frustrate teachers and administrators and compromise student health.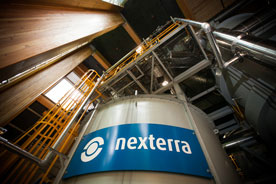 Environment | April 2014
Energizing our world with wood sounds so natural. And it has quickly become a multibillion-dollar industry as governments including British Columbia and the European Union turn to biomass to replace dirty old coal. Yet what we found when we dug into the coal-vs.-wood debate will surprise you.
Acknowledgements
In our work, we rely on the generosity of many others who make their services available for free or at a discount to nonprofits, including Tableau and the Texas A&M GeoServices Team.