With focus on toxics, Duwamish cleanup could leave other health problems unsolved
A view of downtown Seattle over the Duwamish Waterway

Paul Joseph Brown/InvestigateWest
If the U.S. Environmental Protection Agency isn't going to ensure Seattle's Duwamish River is clean enough for needy residents to fish there for their dinner, the agency needs to ensure those people get fish some other way – even if that means supplying seafood through food banks. Or building clean urban fishing ponds. Or giving people shares in a seafood cooperative akin to a community-supported-agriculture operation.
That's one thrust of a new report by health advocates commenting on the EPA's proposed cleanup plan for the heavily polluted Duwamish, the first such "health impact assessment" on any Superfund site. The study also warns against potential gentrification of the riverside South Park and Georgetown neighborhoods; authors say a cleanup could hasten the already obvious demographic shift in the South Seattle neighborhoods, with wealthier and whiter residents edging out lower-income people unable to weather rising housing costs.
In all, the study touches on a broad array of the cleanup plan's potential impacts, including effects on tribal identity, the labor market and family downtime.
These seemingly disparate observations and recommendations are embodied in a report released this week that challenges EPA's traditional definition of health in past Superfund cleanups, one that focuses strongly on cancer-causing pollutants. This new study advocates adding social, cultural and even spiritual aspects of health into the mix.
The report zeros in on the four most affected populations – local residents, Indian tribes, non-tribal fishermen and local workers – to examine the potential unintended consequences of the agency's plan on the very people it's designed to help.
Residents are "worried that after they've worked so hard to clean up the river, they won't be able to stay and enjoy the benefits," study co-author Bill Daniell told the Seattle City Council during a presentation Monday.
Conducted by the University of Washington School of Public Health, Just Health Action, and the Duwamish River Cleanup Coalition/Technical Advisory Group, the study is the first of its kind. Sponsors The Robert Wood Johnson Foundation and The Pew Charitable Trust fund such studies for other types of projects, but told the report's authors that this is the first such assessment to be applied a Superfund cleanup plan, said co-author BJ Cummings.
The report is an advance version of a final draft that will be released in time to meet EPA's June 13 deadline for public comment on the agency's proposed cleanup plan.
Reaction to the new report was muted. The Port of Seattle, one of four major Duwamish landholders responsible for cleanup, issued a statement saying the Port is concerned about people's health. At the agency to which the study is directed, EPA, spokeswoman Hanady Kader said late Tuesday the agency still was studying the 23-page document released Monday morning.
However, a document issued by the EPA itself just three months ago echoes sentiments in the health advocates' report of this week, saying EPA's plan would "place the burden of addressing environmental contamination's health effects on those affected, rather than those responsible for the risk."
The Duwamish, a narrow band of water cutting through Seattle's industrial core, was the collection point for a century's worth of pollution. The cocktail of contaminants that gathered in the sediment grew so toxic that in 2001 the EPA designated a 5.5 mile-stretch of river a Superfund site, meaning it's one of the nation's worst toxic messes.
The EPA's 109-page proposed cleanup plan outlines a seven-year remedy of active dredging, capping and other recovery tactics to reduce pollution levels. After that, the agency envisions monitoring pollution levels for 10 years. What happens then is an open question. Health advocates ask: Will the contaminant levels be low enough to allow much fishing, or will taking fish from the river remain restricted for decades to come?
The risks of eating Duwamish catch – and the drawbacks of not – are a central issue in the health advocates' report. Even though the EPA posts no-fishing signs and issues warnings against eating almost any Duwamish seafood, both tribal and non-tribal anglers continue to feed themselves and their families from the river. The report quotes one tribal elder as saying, "It's our spiritual food so it feeds our soul; so it might poison our bodies, but then we'd rather nourish our souls."
Fish is a staple for some of the Duwamish's most needy residents. The study's authors surveyed local food bank clients and found that 40 percent fished for food, and 8 percent fished the Duwamish.
Based on this, the study recommends EPA actively promote alternate food sources rather than merely posting no-fishing signs. Urban ponds, stocking food banks with seafood, and encouraging community-supported-agriculture-like fish cooperatives are among the proposals directed toward the EPA.
For the nearby Duwamish, Suquamish and Muckleshoot tribes, the report points out that fishing restrictions violate their rights to fish under treaties that allowed settlement of the Puget Sound region. This limits access to both a dietary and cultural resource, and advocates fear that restrictions could last far beyond the 17 years the cleanup plan already accounts for. The study recommends establishing a tribal revitalization fund to offset the negative health impacts during the cleanup, such as building a salmon hatchery to increase fish stocks.
"The EPA should step back and take up some of that burden from people who are hurt," said study co-author Linn Gould.
The people who live in the two neighborhoods on the banks of the Duwamish, South Park and Georgetown, have traditionally been working class and much more likely than Seattle's population as a whole to be immigrants or members of minority groups. Potential negative impacts for these riverside communities include gentrification, construction-related air and noise pollution, increased traffic and spread of contamination, the report says. Of these, study authors say gentrification is the trickiest to handle.
The study found that, under the EPA's proposal, a cleaner Duwamish is likely to displace residents into lower-cost areas, a move that may decrease those people's access to healthy food, quality schools and supportive social networks.
While most of the recommendations in the report are made to the EPA, the authors directed their recommendations on gentrification to the City of Seattle and King County. Among the suggestions are to hold down housing prices through land use codes and tax incentives and to encourage home ownership through down-payment assistance. It suggests shoring up tax-deferral, -exemption and -relief programs for those residents who might face tax liability because of increased housing prices.
When I look at this report, I feel like we're on this rational path to failing these communities.
Councilmember Mike O'Brien
May 13, 2013
While this advance report focused on tribes, non-tribal fishing populations and local residents, the final report also will include the impacts on local industrial workers. Authors say that while the cleanup could revitalize local business, it could also place negative pressure on local manufacturers and result in job loss. The current report gives little detail on what those potential negative pressures might be.
During the authors' presentation to the Seattle City Council on Monday, council members asked questions about the threshold for gentrification and when locals might be able to fish again. When Daniell replied that no-fishing restrictions could last indefinitely, council members cracked jokes about the worthiness of cleaning up the Duwamish at all.
Despite the levity, council members were clearly concerned. Although the new report lists possible positive outcomes of the EPA's plan, council member Mike O'Brien said that the many negative impacts placed the cleanup in a new light.
"When I look at this report, I feel like we're on this rational path to failing these communities," O'Brien said.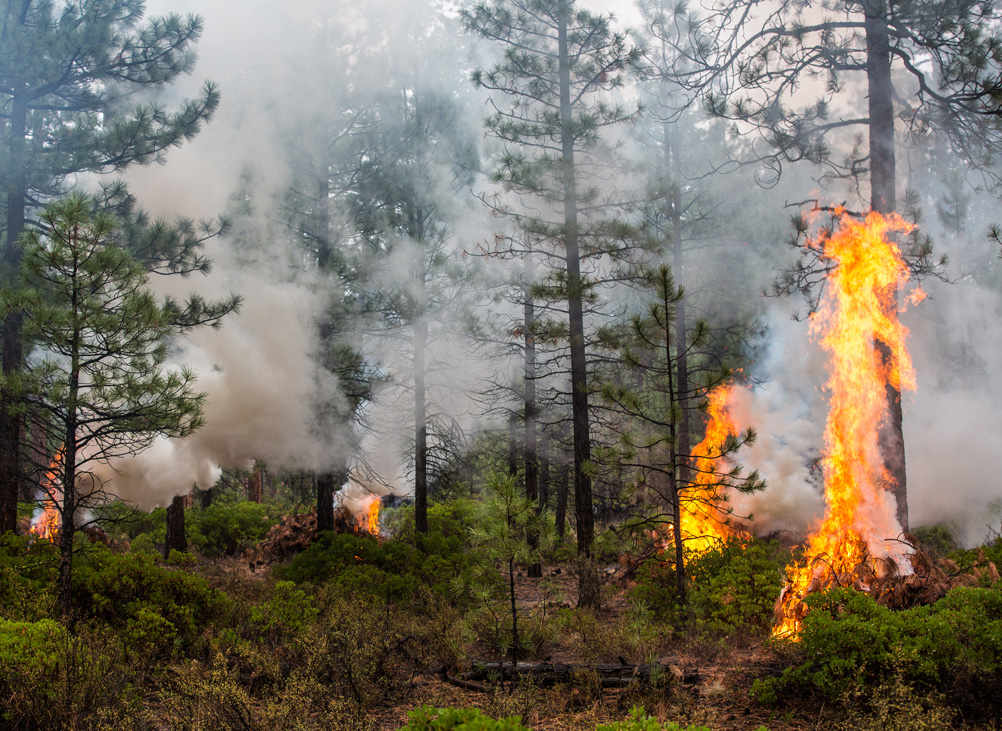 Forests and the Economy | May 2015
Environmentalists and the timber industry — once bitter adversaries — are working as allies on forest restoration. Collaborative forest thinning projects aim to fight megafires before they start — but money is scarce and tens of thousands of acres acres in Oregon now face an elevated risk of catastrophic fire. Ben DeJarnette reports for InvestigateWest.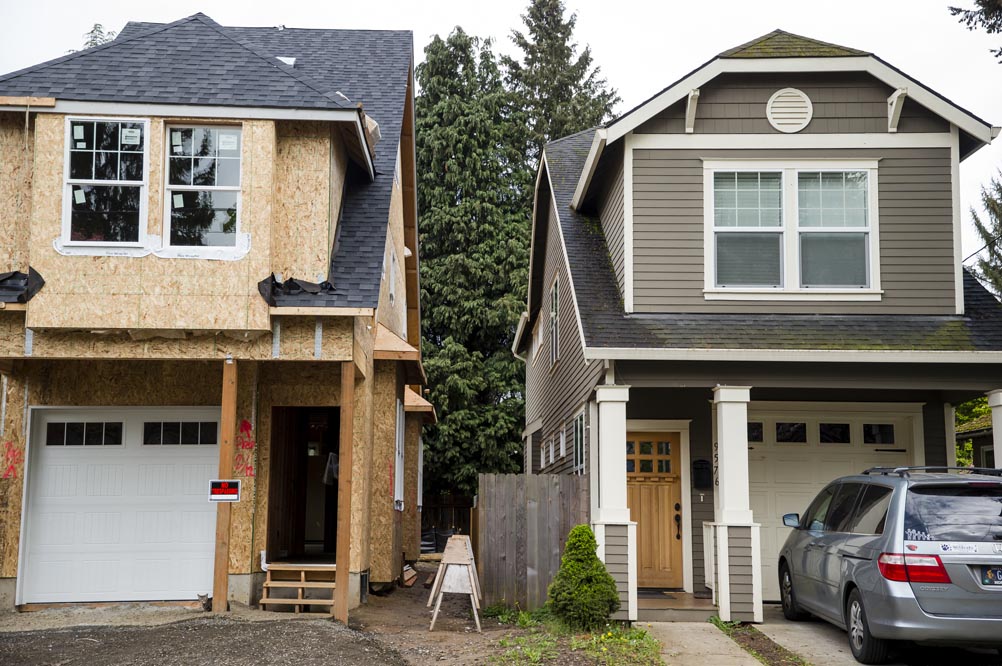 Equity | April 2015
Cash reigns in the Portland housing market. The city faces pressure from a new kind of speculation, as investors buy thousands of homes with cash and long-established protections for bank-financed homebuyers are ignored. Lee van der Voo and James Gordon report for InvestigateWest.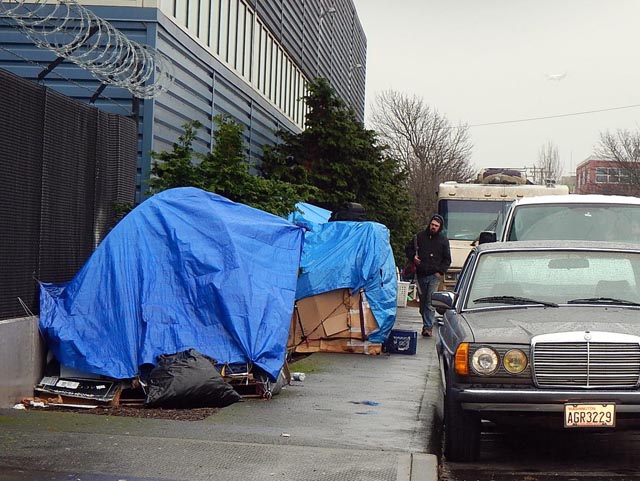 Wealth and Poverty | March 2015
March 2015 marks the anniversary of a bold promise: King County's 10-year plan to end homelessness. Now that the 10-year plan is ending and local homelessness is worse than ever, talk of ending homelessness is being replaced with less-lofty aspirations: making homelessness rare and brief when it does occur.
In collaboration with KUOW this week, we examine the roots of the plan, the challenges it faced, and where community and city leaders think we go from here.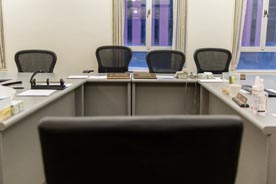 Equal Justice | December 2014
With grand jury reform elsewhere focused on eliminating racial bias and curbing police use of force, Oregon is an outlier: It is one of just 14 states that do not regularly record the citizen grand juries that charge people with felonies.
Almost five years after police killed an unarmed black man in Portland and the Multnomah Co. district attorney petitioned for that grand jury to be recorded, lawmakers in Salem are lining up behind a reform bill to mandate recording statewide, InvestigateWest has learned.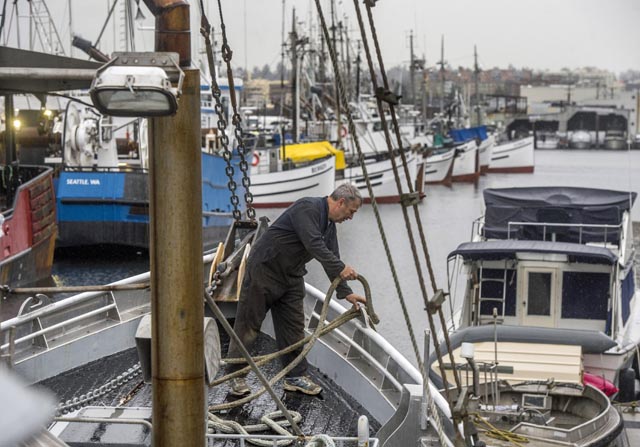 Seafood | December 2014
A struggle in Alaska over shrinking supplies of halibut is threatening the iconic centerpiece fish in favor of cheaper exports, fast-food fillets and fish sticks.
At risk is most of the frozen supply that sustains restaurants, food-service companies and retail stores nationwide, such as Costco and Whole Foods. Lee van der Voo investigates.
Photo: Peter Haley / The News Tribune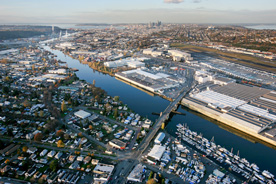 Environment | November 2014
It will take hundreds of millions of dollars to clean up the Duwamish River. But how clean is clean? And who decides?
Robert McClure looks at how lobbyists and community groups have squared off over the health of the waterway and its neighborhoods.
Photo: Paul Joseph Brown/ecosystemphoto.com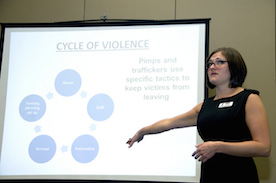 Trafficking | October 2014
Authorities say organized gangs increasingly are trafficking children for sex in the Northwest, and even cooperating with each other to stymie police.
Meanwhile in Portland, the U.S. Attorney's Office has become the third most prolific nationally in securing indictments for trafficking children and adults for sex.
Photo: Oregon DOT/Flickr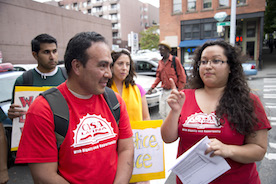 Minimum Wage | August 2014
"Everyone is aware that passing a $15 an hour minimum wage was historic," an advisor to Mayor Ed Murray and the Seattle City Council told InvestigateWest. "But if we cannot enforce that, we haven't accomplished much."
Based on a review of more than 20,000 wage theft complaints, hundreds of pages of reports and more than a dozen interviews, "Stolen Wages" shines a light on the dark world of pay violations in Seattle and across Washington.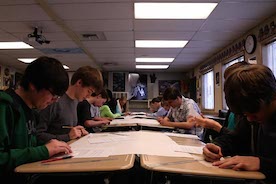 Infrastructure | May 2014
Portable, modular or relocatable classrooms — whatever you call them — are a necessity for cash-strapped schools.
But many portables become permanent fixtures, in place for decades at a time. Costly and insufficient, these aging structures burden the grid, frustrate teachers and administrators and compromise student health.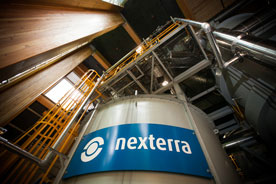 Environment | April 2014
Energizing our world with wood sounds so natural. And it has quickly become a multibillion-dollar industry as governments including British Columbia and the European Union turn to biomass to replace dirty old coal. Yet what we found when we dug into the coal-vs.-wood debate will surprise you.
Acknowledgements
In our work, we rely on the generosity of many others who make their services available for free or at a discount to nonprofits, including Tableau and the Texas A&M GeoServices Team.