A Drunk Driving Charge Leads to Deportation
Printer-friendly version
With their hands and feet shackled, detained immigrants board a bus to Boeing Field for a deportation flight to Mexico in early August.
Dean J. Koepfler/The News Tribune
Asael Lopez Carrada never saw combat during his time in the Mexican Army, but he described one of his final assignments as potentially just as deadly.
Dispatched high in the jagged mountains outside Chilpancingo, the capital city of the southern Mexican state of Guerrero, Carrada and his brothers-in-arms spent more than half a year in the early 2000s fighting on the front lines of his nation's drug war.
"As soldiers, our job was to destroy the mafia's illicit crops, like marijuana and poppies," the 31-year-old said last year through a translator.
For Carrada, the work amounted to simply carrying out orders. But to the insidious drug cartels of southern Mexico, he became the face of the enemy.
"The (drug traffickers) recognized me because I was there for a while," Carrada said. "When the operation concluded and they brought us back to Chilpancingo, people knew who I was. Twice, they followed me."
For the better part of three decades, the drug lords of the opium-rich state have exacted a reign of terror across Guerrero. They've opened fire on entire police squadrons, forcibly seized government offices and gunned down public officials in broad daylight. And in recent years, Guerrero's drug mob increasingly has targeted Mexican soldiers. The cartels have been known to pluck uniformed soldiers off Chilpancingo's streets, dumping their decapitated corpses and body parts in public areas days later.
When his Army stint ended in 2001, Carrada opted to retire and fled to America.
"I met someone who said things would be better here; that I would be able to find a job and also be more at ease, because I felt very unsafe," he said.
Carrada paid a coyote to smuggle him across the border and into the United States. Eventually, he made his way to Washington, where his mother – also an undocumented immigrant – had settled years before him.
For a time, Carrada worked in a plant nursery and settled in the Tacoma area. In 2005, when Carrada crashed his car into the flower-bed of a University Place roundabout, police arrested him for drunken driving.
He pleaded guilty and was sentenced to a day in jail, probation and a $175 fine, records show. But Carrada complicated things for himself when he didn't pay his fine on time, failed to comply with court conditions and garnered another ticket for driving with a suspended license.
Still, during these early run-ins with the law, no one ever questioned his immigration status, he said.
That changed in 2009, after police in Pierce County and Seattle separately arrested Carrada about four months apart for driving under the influence and related offenses. In 2010, when he couldn't post a $20,000 bond for his third DUI arrest, Carrada served 45 days in jail under an immigration hold. Upon his release from jail, federal Immigration and Customs Enforcement agents immediately took Carrada into custody – and to the Northwest Detention Center in Tacoma to face deportation proceedings.
With no money to post a $7,000 bond, Carrada spent three months in federal lock-up. During that time, he considered seeking asylum, based on the fear for his safety if forced to return to Mexico.
"I wanted to fight my case, but I couldn't fight it because I just didn't have the evidence they needed," he said.
Carrada consulted with immigration lawyers who offer pro-bono services to detainees and raised his safety concerns with them.
"But they told me that (the court) wanted photographs of any wounds (or) scars that I had," he recalled. "They need to see you broken apart to believe that you are in danger."
In August 2010, a federal judge ordered Carrada deported.
"When they deported me, they told me that I had a 10-year ban from returning to this country," he said. "But when you have the problems of the magnitude that I did, you'd rather be safe than to be three meters under ground."
After only three months in Mexico, Carrada snuck back into the United States, then made his way back to Tacoma.
In early 2011, police arrested Carrada after a neighbor called 911 to report him breaking into a car. The car turned out to be Carrada's, but he had an outstanding warrant for missing a probation hearing linked to his DUI convictions.
"I was in detention, being deported at the time, so I couldn't attend the court date that they gave me," he said.
The probation violation drew Carrada another jail term under immigration hold. He told a reporter in August 2011 that when his 150-day sentence at the Pierce County Jail was done, he'd immediately be transferred to the detention center to face his second removal hearing in a little more than a year.
He said he wouldn't fight deportation. Carrada expected to be returned to Mexico within a few days of his transfer.
"I am not going to appeal and be inside lock up for two years like some (immigrants)," he said. "And I don't have any family who would send me money to buy the things I need while appealing from the inside."
Last month, ICE spokesman Andrew Munoz confirmed Carrada had been deported again.
"Mr. Lopez-Carrada was repatriated to Mexico Oct. 19, 2011, after ICE re-instated his previous order of removal," Munoz said.
Before Carrada's second deportation, when asked whether he'd again take the gamble – if he'd simply turn around and cross the border yet again – Carrada smiled.
"I don't know," he said. "I would like to. I'm not really sure. But if I don't really feel safe, I guess I must move to a different place."
Nicolás Pinel, a Colombian-born volunteer translator who is trained as a translator for courts, translated Carrada's comments for this story.
by Lewis Kamb
by Carol Smith
by Carol Smith
by Lewis Kamb
by Lewis Kamb
by Carol Smith
by Carol Smith
by The News-Tribune Staff
by Lewis Kamb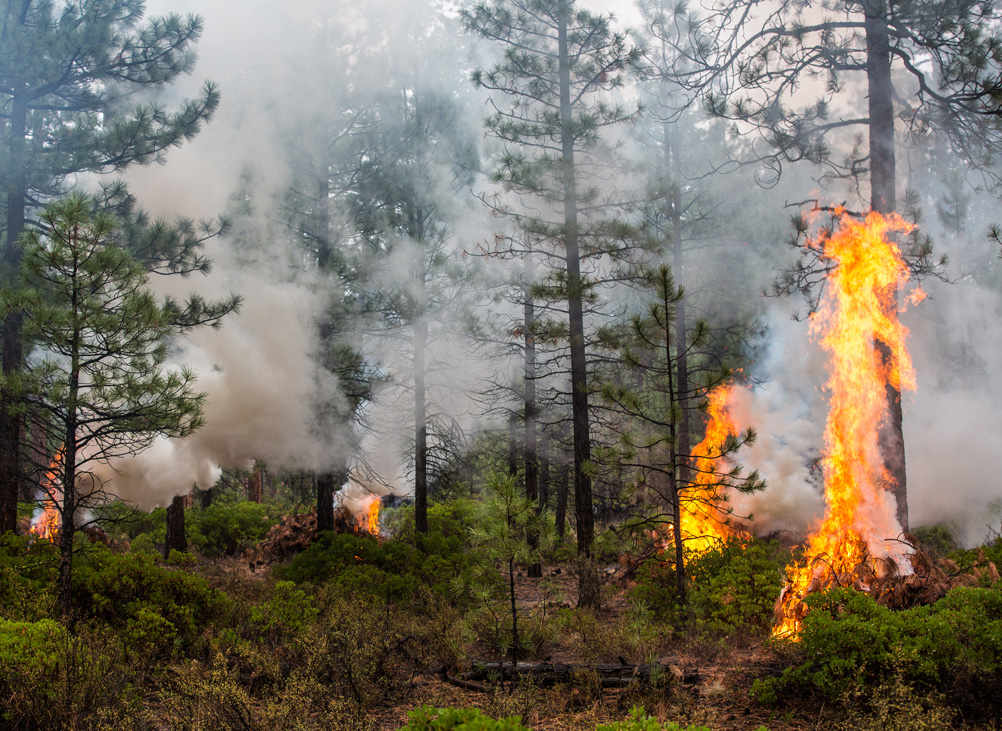 Forests and the Economy | May 2015
Environmentalists and the timber industry — once bitter adversaries — are working as allies on forest restoration. Collaborative forest thinning projects aim to fight megafires before they start — but money is scarce and tens of thousands of acres acres in Oregon now face an elevated risk of catastrophic fire. Ben DeJarnette reports for InvestigateWest.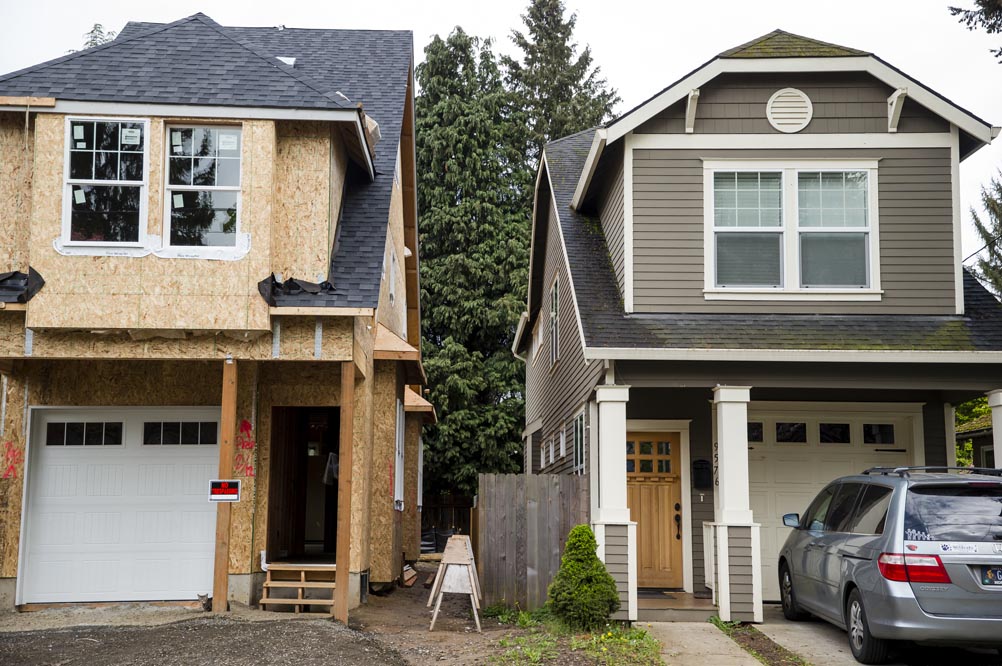 Equity | April 2015
Cash reigns in the Portland housing market. The city faces pressure from a new kind of speculation, as investors buy thousands of homes with cash and long-established protections for bank-financed homebuyers are ignored. Lee van der Voo and James Gordon report for InvestigateWest.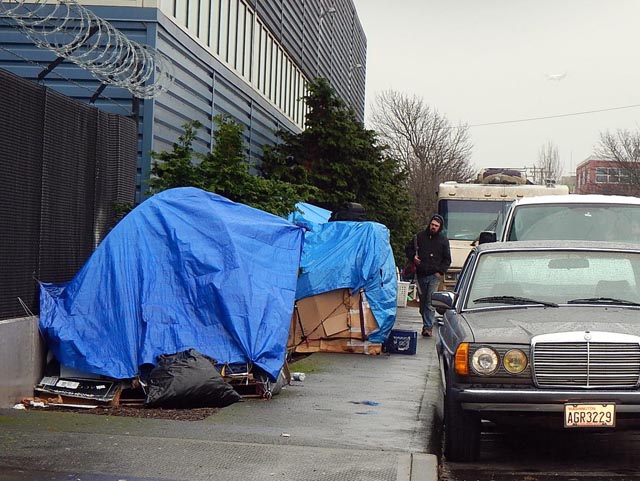 Wealth and Poverty | March 2015
March 2015 marks the anniversary of a bold promise: King County's 10-year plan to end homelessness. Now that the 10-year plan is ending and local homelessness is worse than ever, talk of ending homelessness is being replaced with less-lofty aspirations: making homelessness rare and brief when it does occur.
In collaboration with KUOW this week, we examine the roots of the plan, the challenges it faced, and where community and city leaders think we go from here.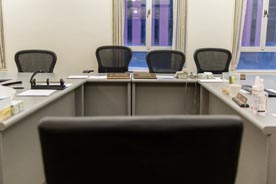 Equal Justice | December 2014
With grand jury reform elsewhere focused on eliminating racial bias and curbing police use of force, Oregon is an outlier: It is one of just 14 states that do not regularly record the citizen grand juries that charge people with felonies.
Almost five years after police killed an unarmed black man in Portland and the Multnomah Co. district attorney petitioned for that grand jury to be recorded, lawmakers in Salem are lining up behind a reform bill to mandate recording statewide, InvestigateWest has learned.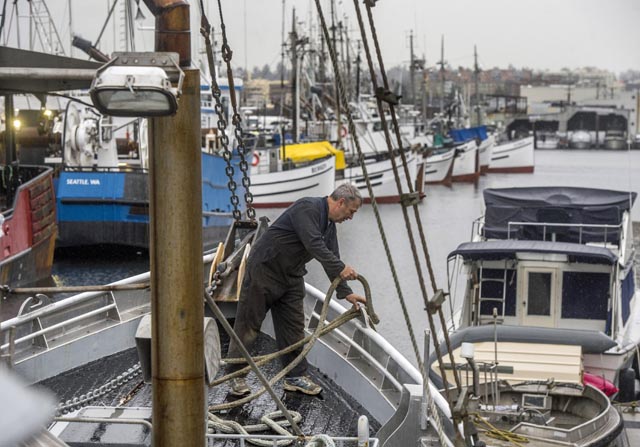 Seafood | December 2014
A struggle in Alaska over shrinking supplies of halibut is threatening the iconic centerpiece fish in favor of cheaper exports, fast-food fillets and fish sticks.
At risk is most of the frozen supply that sustains restaurants, food-service companies and retail stores nationwide, such as Costco and Whole Foods. Lee van der Voo investigates.
Photo: Peter Haley / The News Tribune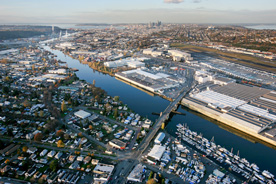 Environment | November 2014
It will take hundreds of millions of dollars to clean up the Duwamish River. But how clean is clean? And who decides?
Robert McClure looks at how lobbyists and community groups have squared off over the health of the waterway and its neighborhoods.
Photo: Paul Joseph Brown/ecosystemphoto.com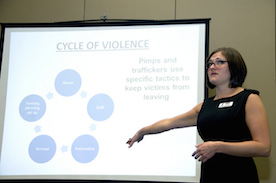 Trafficking | October 2014
Authorities say organized gangs increasingly are trafficking children for sex in the Northwest, and even cooperating with each other to stymie police.
Meanwhile in Portland, the U.S. Attorney's Office has become the third most prolific nationally in securing indictments for trafficking children and adults for sex.
Photo: Oregon DOT/Flickr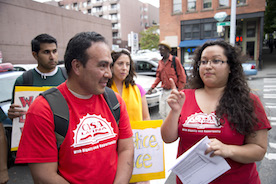 Minimum Wage | August 2014
"Everyone is aware that passing a $15 an hour minimum wage was historic," an advisor to Mayor Ed Murray and the Seattle City Council told InvestigateWest. "But if we cannot enforce that, we haven't accomplished much."
Based on a review of more than 20,000 wage theft complaints, hundreds of pages of reports and more than a dozen interviews, "Stolen Wages" shines a light on the dark world of pay violations in Seattle and across Washington.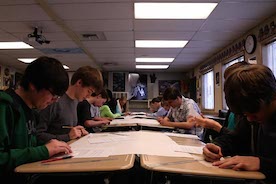 Infrastructure | May 2014
Portable, modular or relocatable classrooms — whatever you call them — are a necessity for cash-strapped schools.
But many portables become permanent fixtures, in place for decades at a time. Costly and insufficient, these aging structures burden the grid, frustrate teachers and administrators and compromise student health.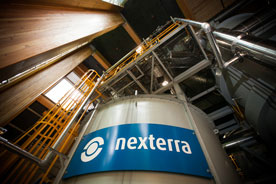 Environment | April 2014
Energizing our world with wood sounds so natural. And it has quickly become a multibillion-dollar industry as governments including British Columbia and the European Union turn to biomass to replace dirty old coal. Yet what we found when we dug into the coal-vs.-wood debate will surprise you.
Acknowledgements
In our work, we rely on the generosity of many others who make their services available for free or at a discount to nonprofits, including Tableau and the Texas A&M GeoServices Team.