'I can't even talk about it'
Printer-friendly version
Leticia Jimenez-Diaz, 41, has two children who are U.S. citizens. But she herself is not. That fact divides her family in a way that could soon rip it apart.
Slumped at a table in a bare-walled meeting room at the Northwest Detention Center, she started to cry when a visitor asked about her children, then ages 9 and 16. She hadn't seen them in a month and a half, ever since she was taken to the detention center for being in violation of a long-ago deportation order.
Fearful of being deported and possibly leaving her U.S.-born children behind with relatives, Leticia Jimenez-Diaz, breaks down in tears during a interview at the Northwest Detention Center. Dean J. Koepfler/The News Tribune
It's an order she says she did not even know about.
In 1993, immigration officers swept through the plant nursery where she was working at the time. As a result, she was supposed to appear before an immigration judge.
But she says she never got the notice to appear.
"I think that they sent the notice to the wrong place," she said. "I never received it."
Her attorney, Carol Edward of Carol L. Edward & Associates, confirmed records show Jimenez-Diaz missed the date of that hearing, and in her absence, an immigration judge ordered her deported to Mexico in 1994.
Unaware of that development, however, Jimenez-Diaz continued raising her young sons in Mt. Vernon. She volunteered at their schools. Helped them play soccer. She worked in the flower bulb business and took classes at Skagit Valley College to learn English.
Then in 1999, she went to Mexico to visit her parents. When she returned, she unwittingly elevated her status on Immigration and Customs Enforcement's priority list. One of the priority categories for deportation is repeat immigration offenders – people like Jimenez-Diaz, who have come back despite either having been turned away at the border or ordered deported on an earlier occasion.
Immigrants who fall in this category are targets of increased enforcement efforts.
Last year, ICE removed 396,096 individuals, of whom 19.6 percent were classified as "repeat immigration offenders." The largest percentage of those deported (54.6 percent) were classified as criminals. Criminality includes everything from driving infractions to more serious offenses.
Leticia says she knew none of this. But it caught up to her last year.
"One morning when I was driving to my work, there was a car that followed me. And then it put on lights," she said. She was picked up by Border Patrol agents and sent to detention, where she was held for six weeks with no bond before being released with the condition she would cooperate with authorities. She is required to wear an ankle monitor until her deportation date on Sept. 10.
Her attorney has requested that ICE give her a chance to petition the court to stay, but there are no formal appeals pending before immigration court. Community members have tried contacting Sen. Maria Cantwell's office as well as the ombudsman for the Office of Citizenship & Immigration Services in the hope they will intervene.
"In this day and age where the Obama Administration is looking at prosecutorial discretion, we are hoping they will decide to issue (a new) Notice to Appear to allow Ms. Jimenez-Diaz, an otherwise law abiding long time resident of Washington State, active community member, mother of two United States citizen children, this opportunity to legally seek lawful residency," said Edward.
Instead, ICE is seeking to deport her under the old order. ICE has already asked her to produce an itinerary for her return to Mexico, an indication the deportation is proceeding.When she goes, she will be barred from reentering the country for 10 years.
She will have to make an agonizing choice: Will she take her kids, who are Americans, or leave them with relatives to live here?
Guerrero, the Mexican state she left at age 19 seeking a new life in the United States, is now consumed with violence.
"It's too hard to live there – too dangerous," she said. "There's too much killing."
But the prospect of leaving her children behind frightens her even more: "I can't even talk about it."
by Lewis Kamb
by Carol Smith
by Carol Smith
by Lewis Kamb
by Lewis Kamb
by Carol Smith
by Carol Smith
by The News-Tribune Staff
by Lewis Kamb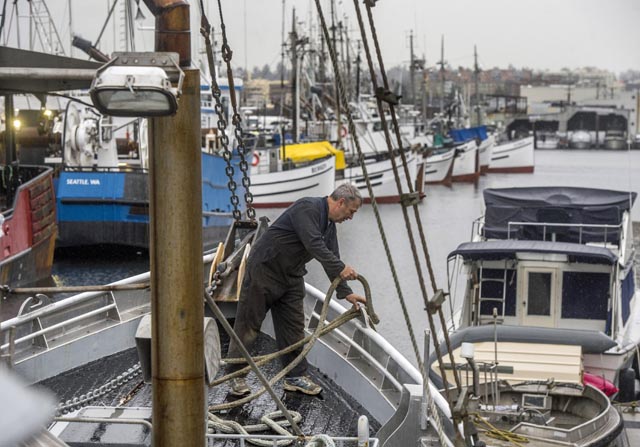 Seafood | December 2014
A struggle in Alaska over shrinking supplies of halibut is threatening the iconic centerpiece fish in favor of cheaper exports, fast-food fillets and fish sticks.
At risk is most of the frozen supply that sustains restaurants, food-service companies and retail stores nationwide, such as Costco and Whole Foods. Lee van der Voo investigates.
Photo: Peter Haley / The News Tribune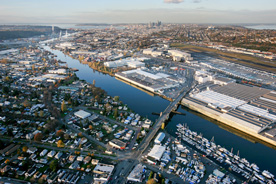 Environment | November 2014
It will take hundreds of millions of dollars to clean up the Duwamish River. But how clean is clean? And who decides?
Robert McClure looks at how lobbyists and community groups have squared off over the health of the waterway and its neighborhoods.
Photo: Paul Joseph Brown/ecosystemphoto.com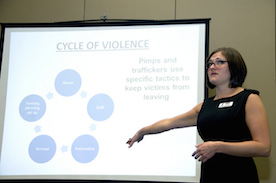 Trafficking | October 2014
Authorities say organized gangs increasingly are trafficking children for sex in the Northwest, and even cooperating with each other to stymie police.
Meanwhile in Portland, the U.S. Attorney's Office has become the third most prolific nationally in securing indictments for trafficking children and adults for sex.
Photo: Oregon DOT/Flickr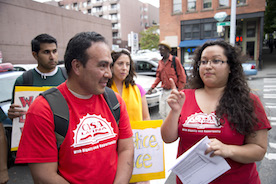 Minimum Wage | August 2014
"Everyone is aware that passing a $15 an hour minimum wage was historic," an advisor to Mayor Ed Murray and the Seattle City Council told InvestigateWest. "But if we cannot enforce that, we haven't accomplished much."
Based on a review of more than 20,000 wage theft complaints, hundreds of pages of reports and more than a dozen interviews, "Stolen Wages" shines a light on the dark world of pay violations in Seattle and across Washington.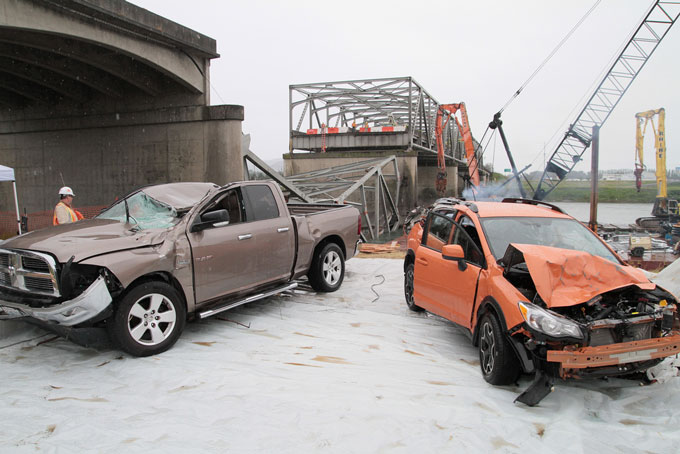 Infrastructure | May 2014
Party politics have thwarted bridge safety improvements, and an investigation drags on to decide how the trucking company, its escort car and the state may share blame. Yet a new mapping tool for truckers may offer hope, Jason Alcorn reports.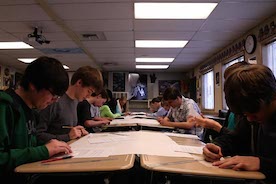 Infrastructure | May 2014
Portable, modular or relocatable classrooms — whatever you call them — are a necessity for cash-strapped schools.
But many portables become permanent fixtures, in place for decades at a time. Costly and insufficient, these aging structures burden the grid, frustrate teachers and administrators and compromise student health.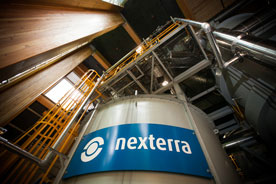 Environment | April 2014
Energizing our world with wood sounds so natural. And it has quickly become a multibillion-dollar industry as governments including British Columbia and the European Union turn to biomass to replace dirty old coal. Yet what we found when we dug into the coal-vs.-wood debate will surprise you.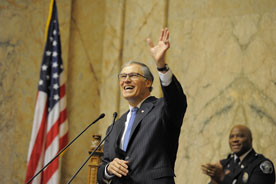 Public Health | April 2014
We update our 2013 series on Washington's estimated fish consumption rate with news of a private meeting where Gov. Jay Inslee and his advisers wrestled with how much to protect business versus consumers when it comes to water pollution in the fish we eat.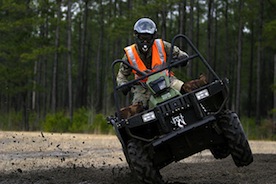 Consumer Safety | April 2014
Manufacturers put a warning sticker on every ATV sold: The vehicles aren't meant for roads. But a push to allow just that is rolling out across the country. Washington and three other states passed new laws in 2013, among 22 states to allow or expand ATV access to roads since 2004.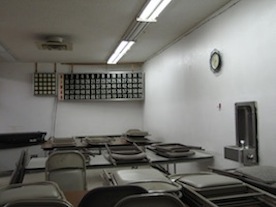 Wealth & Poverty | December 2013
It's the unexpected catch in catch-share programs: A federal program that was supposed to help preserve and enhance the fishing economy in Kake, Alaska, has instead helped cause a severe decline. Meanwhile, 50 miles southeast, the town of Petersburg is booming.
The third part in our trilogy of fish stories examines the consequences catch-share policy where it was born, even as the model has been established in 14 other U.S. fisheries, encompassing dozens of species ranging from New England scallops to Pacific sole.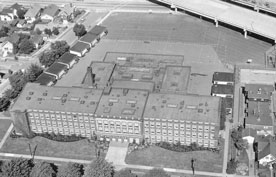 Public Health | September 2013
Of the roughly 50,000 kids who will attend Seattle schools this fall, nearly 2,000 will hit the books in classrooms within 500 feet of Interstate 5, InvestigateWest has found. This despite a body of evidence dating back decades that highway air pollution can cause lifelong respiratory problems and asthma attacks and boost school absenteeism.
From Seattle to Spokane, what can be done to make sure schools are healthy places for kids?
Photo: John Marshall JHS, 1963. SPSA 108-97.