Environmentalists launch legal action to force EPA on water pollution, toxic fish
Printer-friendly version
Anglers enjoy the upper section of the Yakima Canyon, near Ellensburg, Wash.
Credit: Scott Butner/Flickr
Saying Washington is failing to protect fishermen and their families from toxic chemicals in fish -— and that the U.S. Environmental Protection Agency had a legal duty to act within months to fix the problem, instead of the years that have elapsed — environmentalists on Tuesday initiated a formal legal challenge.
At issue is a formula for how much water pollution is allowed by the Washington Department of Ecology, based on how much fish people are likely to eat. The less fish people are assumed to eat, the more water pollution can be permitted under the federal Clean Water Act. EPA oversees Ecology's administration of the federal clean-water law.
EPA repeatedly has told the Washington Ecology Department that the current estimate of Washingtonians' fish consumption — averaging 6.5 grams per day, or about the amount of fish that could fit onto a Saltine — is far out of date. The number is based on "food diaries" filled out by consumers in a few states in the 1970s. Yet studies in Washington over the last two decades have shown that at least some people here, especially subsistence fishermen, members of Indian tribes and sport fishers, eat a lot more — up to 100 times as much among heavy fish consumers.
Oregon in recent years adjusted its rate under similar legal pressure from environmentalists. And the EPA stepped in to make Idaho do the same thing.*
Ecology started to fix Washington's formula in late 2011 but hit heavy resistance among business interests and some state legislators. The state agency proceeded anyway but changed course shortly after a high-ranking executive of The Boeing Co. met with then-Gov. Christine Gregoire, as an InvestigateWest series based on government documents obtained under the Washington Public Records Act revealed.
"Fishing is very important to our region. We have a right to eat the fish and not get sick," said Chris Wilke, executive director of Puget Soundkeeper Allliance, one of four Waterkeeper groups in the Northwest represented by the Earthjustice nonprofit law firm in the action launched Tuesday. "This is unacceptable."
The Washington Department of Health has expressed concern about the current pollution formula, based in part on a national study that estimated that some 3.5 million women nationwide are overexposed to the neurotoxic agent mercury — women who are estimated to give birth to 400,000 children annually. Mercury is known to cause learning disabilities, affecting the brain and nervous systems of fetuses and children.
Indian tribes also have raised grave concerns about the state's actions. They have asked the EPA to intercede based on their rights to fish under federal treaties. Wilke said environmentalists also met with EPA on the issue last week.
EPA "seemed basically on our side. They believe it's taken too long, that the Department of Ecology needs to do this," Wilke said, "but they stopped short of being able to provide us with a specific time frame for what needed to happen when."
Gov. Jay Inslee recently got involved in the controversy, tapping a "stakeholder group" of varied interests — but not environmentalist activists — to advise him on the issue.
In 2012, Boeing came in as the closer on a previously unsuccessful campaign, endorsed by business interests including the timber industry, against the changes Ecology proposed. After Boeing executive Jim Albaugh's meeting with Gregoire, Ecology kicked any tightening of Washington's water-quality standards to a process that isn't scheduled to start until 2014 and could take years after that to come to completion.
Boeing felt strongly enough about the issue that in 2013 it tried to delay tightening of the standards even further. The aerospace company's allies in the Legislature attempted to require a years-long study before that process even could begin, and the dispute came close to shutting down state government as budget negotiations teetered back and forth in the waning days of this year's legislative session, as reported by The Herald in Everett and others. Inslee's representatives and House Democrats fought back the proposed study.
EPA spokesman Mark MacIntyre said the agency was "respectfully declining" to comment on the notice filed by the environmentalists on Tuesday, which gives the agency 60 days to negotiate a settlement before the groups file a lawsuit in federal court. (Such a suit appears to be unprecedented under the Clean Water Act.)
But earlier this year Angela Chung, water quality standards manager for EPA's Seattle-based Region 10, told InvestigateWest:
We think, even with knowing the long history of commitments that have been made and the frustration with how slow the state has been... we think the process the state has identified is one we want to support.
* This story originally reported that EPA had taken over the process in Idaho. EPA rejected the Idaho Department of Environmental Quality's fish-consumption rate and directed it to use a higher rate, but did not take over the rule-making process.
See the full letter from Waterkeepers Washington:
Unsafe for Consumption
by Robert McClure
by Robert McClure
by Olivia Henry
by InvestigateWest Staff
by Jason Alcorn
Acknowledgements
InvestigateWest would like to thank its readers, without whose support this story would not have been told. Become a member today.
Also Published By: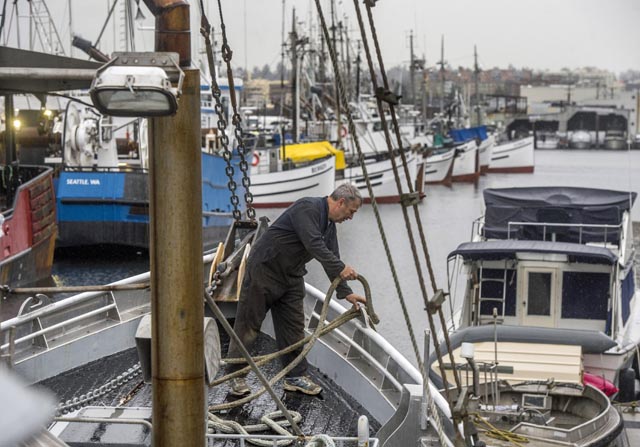 Seafood | December 2014
A struggle in Alaska over shrinking supplies of halibut is threatening the iconic centerpiece fish in favor of cheaper exports, fast-food fillets and fish sticks.
At risk is most of the frozen supply that sustains restaurants, food-service companies and retail stores nationwide, such as Costco and Whole Foods. Lee van der Voo investigates.
Photo: Peter Haley / The News Tribune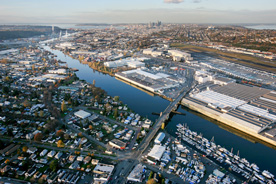 Environment | November 2014
It will take hundreds of millions of dollars to clean up the Duwamish River. But how clean is clean? And who decides?
Robert McClure looks at how lobbyists and community groups have squared off over the health of the waterway and its neighborhoods.
Photo: Paul Joseph Brown/ecosystemphoto.com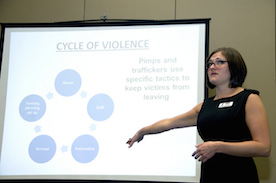 Trafficking | October 2014
Authorities say organized gangs increasingly are trafficking children for sex in the Northwest, and even cooperating with each other to stymie police.
Meanwhile in Portland, the U.S. Attorney's Office has become the third most prolific nationally in securing indictments for trafficking children and adults for sex.
Photo: Oregon DOT/Flickr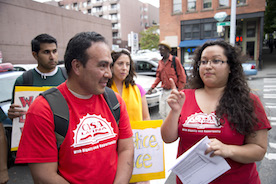 Minimum Wage | August 2014
"Everyone is aware that passing a $15 an hour minimum wage was historic," an advisor to Mayor Ed Murray and the Seattle City Council told InvestigateWest. "But if we cannot enforce that, we haven't accomplished much."
Based on a review of more than 20,000 wage theft complaints, hundreds of pages of reports and more than a dozen interviews, "Stolen Wages" shines a light on the dark world of pay violations in Seattle and across Washington.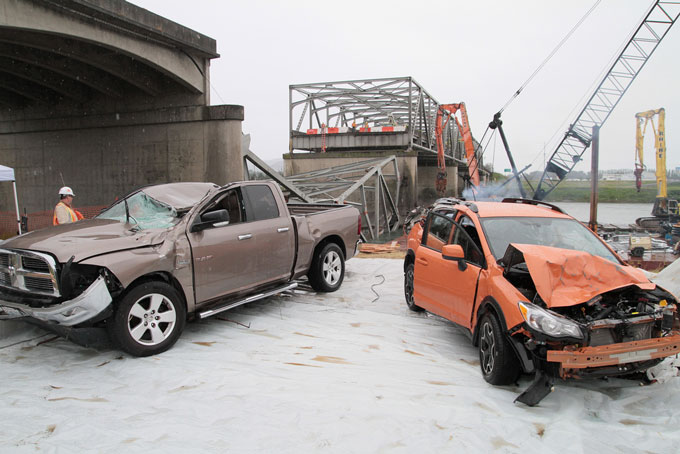 Infrastructure | May 2014
Party politics have thwarted bridge safety improvements, and an investigation drags on to decide how the trucking company, its escort car and the state may share blame. Yet a new mapping tool for truckers may offer hope, Jason Alcorn reports.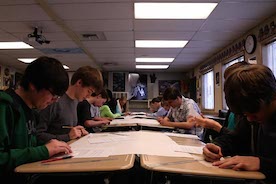 Infrastructure | May 2014
Portable, modular or relocatable classrooms — whatever you call them — are a necessity for cash-strapped schools.
But many portables become permanent fixtures, in place for decades at a time. Costly and insufficient, these aging structures burden the grid, frustrate teachers and administrators and compromise student health.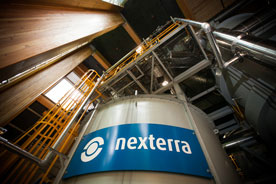 Environment | April 2014
Energizing our world with wood sounds so natural. And it has quickly become a multibillion-dollar industry as governments including British Columbia and the European Union turn to biomass to replace dirty old coal. Yet what we found when we dug into the coal-vs.-wood debate will surprise you.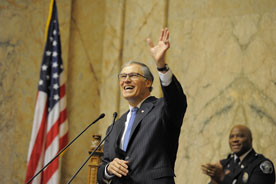 Public Health | April 2014
We update our 2013 series on Washington's estimated fish consumption rate with news of a private meeting where Gov. Jay Inslee and his advisers wrestled with how much to protect business versus consumers when it comes to water pollution in the fish we eat.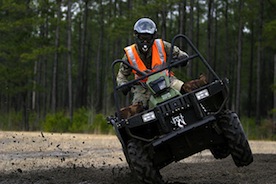 Consumer Safety | April 2014
Manufacturers put a warning sticker on every ATV sold: The vehicles aren't meant for roads. But a push to allow just that is rolling out across the country. Washington and three other states passed new laws in 2013, among 22 states to allow or expand ATV access to roads since 2004.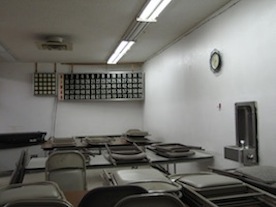 Wealth & Poverty | December 2013
It's the unexpected catch in catch-share programs: A federal program that was supposed to help preserve and enhance the fishing economy in Kake, Alaska, has instead helped cause a severe decline. Meanwhile, 50 miles southeast, the town of Petersburg is booming.
The third part in our trilogy of fish stories examines the consequences catch-share policy where it was born, even as the model has been established in 14 other U.S. fisheries, encompassing dozens of species ranging from New England scallops to Pacific sole.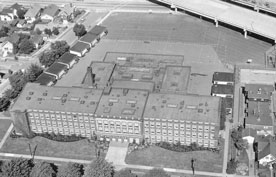 Public Health | September 2013
Of the roughly 50,000 kids who will attend Seattle schools this fall, nearly 2,000 will hit the books in classrooms within 500 feet of Interstate 5, InvestigateWest has found. This despite a body of evidence dating back decades that highway air pollution can cause lifelong respiratory problems and asthma attacks and boost school absenteeism.
From Seattle to Spokane, what can be done to make sure schools are healthy places for kids?
Photo: John Marshall JHS, 1963. SPSA 108-97.