Duwamish Valley residents face health threats, study shows as EPA chooses Superfund cleanup plan
Printer-friendly version
Debris along the Duwamish River.
Credit: Paul Joseph Brown/InvestigateWest
The residents of south Seattle's 98108 ZIP code, some living cheek-by-jowl with the Duwamish River Superfund site, face a high degree of environmental health threats and are likely to live sicker and die younger than residents of other Seattle neighborhoods, says a new report by two nonprofit groups.
Researchers studied 10 representative Seattle ZIP codes and analyzed data to assign each a "cumulative health impact score" that considers pollution threats as well as socioeconomic and other factors. 98108 had the worst score of the ZIP codes studied, says the report by the Duwamish River Cleanup Coalition/Technical Advisory Group and Just Health Action.
In this map from the report showing cumulative impact score by ZIP Code,
a darker color indicates a higher score.
The report admits that by focusing at the ZIP code level, the analysis may obscure even more worrisome threats affecting specific neighborhoods within the area, especially South Park and Georgetown.
"Duwamish Valley residents are more likely to live in poverty, be foreign born, have no health insurance or leisure time, and are more likely to be sick. Georgetown and South Park residents have up to a 13-year shorter life expectancy (at birth) than wealthier parts of Seattle," the report says.
Researchers gathered data on number of indicators including the incidence of obesity, diabetes, high blood pressure, lung cancer and children with asthma; air pollution readings; the presence of sensitive populations of children and older people; hospitalization rates; availability of parks; and poverty rates.
Steps that could help reduce residents' risks include increasing the tree canopy, which would help ameliorate air pollution; controlling stormwater pollution; and boosting residents' ability to purchase healthy food, the report says.
InvestigateWest has reported extensively on the Duwamish Valley and the Superfund site, including stories on air pollution and asthma, how living in the area shortens residents' lives, people continuing to eat contaminated fish from the river and how the area is a "food desert" despite Seattle's reputation as a foodie haven.
The report released today is expected to be shape the recommendations of the Technical Advisory Group, which has been officially designated by the U.S. Environmental Protection Agency to review Superfund cleanup plans to ensure they meet community standards. The cleanup coalition has advocated a thorough cleanup of polluted muck along the Duwamish river bottom, but the EPA's tentative plan would not go as far as the group has urged.
EPA's plan would allow covering over of too many areas of highly contaminated river bottom instead of digging out the contaminated muck and removing it entirely, said BJ Cummings, policy advisor for the cleanup coalition.
"We'd like to see all of those removed so we don't have to worry about re-exposure in the future," Cummings said.
The research work was support by funding from EPA. The EPA is holding public meetings in English with Spanish translation available on April 30 and May 29, and in Spanish on May 15. The agency is accepting public comment through June 13.
The report comes with an executive summary and fact sheet.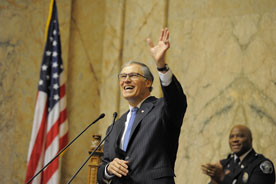 Public Health | April 2014
We update our 2013 series on Washington's estimated fish consumption rate with news of a private meeting where Gov. Jay Inslee and his advisers wrestled with how much to protect business versus consumers when it comes to water pollution in the fish we eat.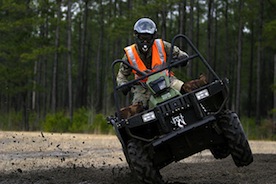 Consumer Safety | April 2014
Manufacturers put a warning sticker on every ATV sold: The vehicles aren't meant for roads. But a push to allow just that is rolling out across the country. Washington and three other states passed new laws in 2013, among 22 states to allow or expand ATV access to roads since 2004.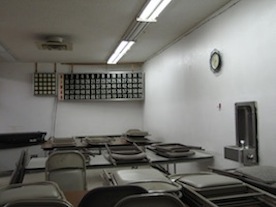 Wealth & Poverty | December 2013
It's the unexpected catch in catch-share programs: A federal program that was supposed to help preserve and enhance the fishing economy in Kake, Alaska, has instead helped cause a severe decline. Meanwhile, 50 miles southeast, the town of Petersburg is booming.
The third part in our trilogy of fish stories examines the consequences catch-share policy where it was born, even as the model has been established in 14 other U.S. fisheries, encompassing dozens of species ranging from New England scallops to Pacific sole.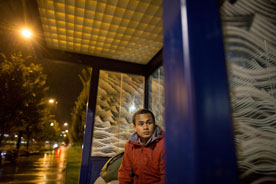 Foster Care | November 2013
State law now allows more kids to stay in foster care for an extra three years — until age 21. But many either refuse the help, or fail to qualify for it.
An investigation by KUOW in collaboration with InvestigateWest looks at why this transition to adulthood is trickier than expected – for foster kids, and for the state.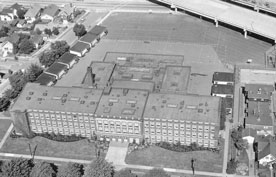 Public Health | September 2013
Of the roughly 50,000 kids who will attend Seattle schools this fall, nearly 2,000 will hit the books in classrooms within 500 feet of Interstate 5, InvestigateWest has found. This despite a body of evidence dating back decades that highway air pollution can cause lifelong respiratory problems and asthma attacks and boost school absenteeism.
From Seattle to Spokane, what can be done to make sure schools are healthy places for kids?
Photo: John Marshall JHS, 1963. SPSA 108-97.
Public Health | July 2013
Memory loss is one of the symptoms of dementia. So is wandering. Over the last five years, at least 10 people in Washington state have died after wandering away from where they live. It's a problem that communities will have to confront as the population ages. But not all police departments are prepared for these kinds of incidents.
Wealth & Poverty | June 2013
Six nonprofit groups arose on the Bering Sea shore, and they have invested mightily in ships, real estate and processing plants. Over two decades, the groups amassed a combined net worth of $785 million," write Lee van der Voo and The New York Times' Kirk Johnson.
But the results on the ground, in rural community and economic development, have been deeply uneven, and nonexistent for many people who still gaze out to the blinking lights of the factory ships and wonder what happened. Photo Credit: Jim Wilson/The New York Times
Immigration | September 2012
The Northwest Detention Center in Tacoma, Wash., generates millions in revenue for its private operator by processing thousands of deportation cases each year. Oscar Estrada is one of those cases.