Clean Water Act's Next Role Could Play Out On NW Logging Roads
Printer-friendly version
MOLALLA, Ore. — Mark Schmidt remembers fishing as a kid for steelhead on the Molalla River.
He also remembers how rain could ruin a day on the river.
"If we could so much as hear the raindrops on the shingles in the night, we were aware that we would not be fishing in the morning," Schmidt recalls.
That rain sent dirt pouring from logging operations into the river. It made the water look like orange, wet cement. It often made the river unfishable for Schmidt – and downright unhealthy for the salmon and steelhead themselves.
That was in the 1960s. Today, the federal Clean Water Act and state forest practices laws require landowners and loggers to follow standards, called Best Management Practices, to protect the quality of myriad streams and rivers that flow through forests.
But some clean water advocates are calling for tighter regulation of one type of logging-caused pollution: muddy runoff from forest roads.
The U.S. Supreme Court will rule in the coming year on the question of exactly how the Clean Water Act applies to the hundreds of thousands of miles of logging and forest roads.
Forest roads are a major source of fine sediment pollution, says Dave Powers, Environmental Protection Agency's Forest and Rangeland Manager in the Northwest.
"Roads can frequently contribute up to 90 percent of the sediment going into streams, particularly if they're not properly designed, located and operated," Powers says.
Roads alter the natural plumbing of a forest. Their hard, flat surfaces collect and channel rainwater. During storms that fast-moving water can carry fine sediment into streams. Plugged culverts and unstable road fill can trigger landslides.
Powers says erosion and other processes naturally move sediment into streams — often a mix of gravel, boulders, and smaller material. However, roads can deliver unhealthy and unnatural amounts of mud and fine sediment, causing problems for salmon and trout:
"It can prevent spawning from taking place, it can smother eggs. They need cool water, clean water, and they need oxygen in it. And sediment isn't conducive to any of those things."
Sediment from forest roads has contributed to flooding problems on the Skokomish River in Washington, impaired habitat for trout in the Idaho panhandle, and might be contributing to muddy drinking water in coastal Oregon communities (DEQ report available here).
Mount Hood National Forest road map. Each of the Northwest's 24
national forests contains thousands of miles of logging roads.
Credit: USFS
Keeping roads and streams separated solves the problem, Powers says. Most roads collect stormwater in ditches; if those ditches empty into streams, they muddy the water.
The fix: drain muddy storm water onto the forest floor instead. The forest floor acts like a sponge, slowing the water down and letting the sediment filter out.
Recent monitoring in Washington shows that roughly one in 10 logging roads in the state drain runoff into a stream.
Oregon doesn't have recent data on forest roads, but a 2002 report to the Department of Forestry shows that at least one in four forest roads in the state drain into a stream.
Oregon, Washington, and Idaho each have lengthy state forest practice rules. They detail where and how new forest roads should be built. They call for cross drains and ditches that empty on the forest floor — to protect streams from sediment.
But there are lots of logging roads in the Northwest that were built before those standards were in place. Upgrades can get expensive, Powers says.
The U.S. Forest Service, for example, manages about 91,000 miles of roads in Washington and Oregon. It estimates a cost of $1.1 billion to bring them up to standard to protect water quality.
Washington state is requiring large private forest landowners to inventory all their roads and to bring them up to code by 2021. In contrast, Oregon has a voluntary program that encourages landowners to upgrade older forest roads.
Mark Riskedahl, an attorney with the Northwest Environmental Defense Center, says that for decades, an EPA rule has given logging roads an exemption from the permitting process that regulates most types of water pollution, including stormwater runoff that flows through pipes into streams.
"Scrapyards, gravel mines, airports, municipalities have to get these permits for discharges from road networks in cities large and small," Riskedahl says.
In 2006, the NEDC filed a lawsuit to force the EPA to require permits for logging roads:
"Why should, you know, Wall Street timber investment firms and huge timber companies get special treatment under the Clean Water Act? If they're generating pollution, they should be held accountable just as everybody else is."
The NEDC won the case before the 9th Circuit Court of Appeals, but the U.S. Supreme Court is hearing an appeal.
Congress and even the EPA oppose the idea of permits for logging road sediment.
Timber industry representatives say a permitting program would create unnecessary paperwork and bureaucracy and won't do more to protect water quality than Best Management Practices, or BMPs, required by the states.
On the Molalla River, at least, there is evidence that the BMPs are doing their job, keeping the water clean.
Jeff Mehlschau is an engineer for Weyerhaeuser's Clackamas Tree farm in the Molalla basin.
On a tour of the property, he points out dozens of new culverts, cross drains, reconstructed bridges, and a place where the North Fork Molalla road runs into a cascading stream.
The cross drain should force muddy runoff to make a right-hand turn before it hits the creek."We do have a live stream behind us. And right up here is our cross drain, " he says.
"And we get it off onto the forest floor and let it infiltrate."
Weyerhaeuser's Roads, By the Numbers
200,000 miles of road
54,000 stream crossings
175,000 cross drains
$7 to $12 million spent annually on upgrades
Mehlschau says his roads are all up to code and not polluting streams with muddy runoff.
Weyerhaeuser has been criticized in other parts of the Northwest, notably the Chehalis basin, for logging practices that contribute to erosion and sediment delivery.
In Molalla, the company's neighbors say it has been effective in protecting water quality.
The north fork Molalla river flows through Weyerhaeuser land. Local water advocates say past logging practices scoured the riverbed, but today the water is cool and clear.
Mark Schmidt, who used to fish the Molalla as a kid, now helps run the Molalla River Alliance, a conservation group. He credits Weyerhaeuser with upgrading its roads, making it easier for fish to pass through culverts and keeping sediment out of the river. And he thinks Oregon's Forest Practices Act has been effective here.
He says the Molalla occasionally gets murky for a day or two. Otherwise, the water is clear.
"We don't have anywhere near the turbidity in the river that we did in the 1960s," he says. "I mean, there's just no comparison."
Sediment And Turbidity In The Northwest: An Interactive Map.

View Sediment Pollution In the Northwest in a larger map
by Robert McClure
by Katie Campbell and Ashley Ahearn
by Robert McClure
by Robert McClure
by Bonnie Stewart, EarthFix
Radio by Ashley Ahearn
by Cassandra Profita, Ecotrope
by Robert McClure
Radio by Amelia Templeton
by Robert McClure and Bonnie Stewart
by Jason Alcorn
by the Project Team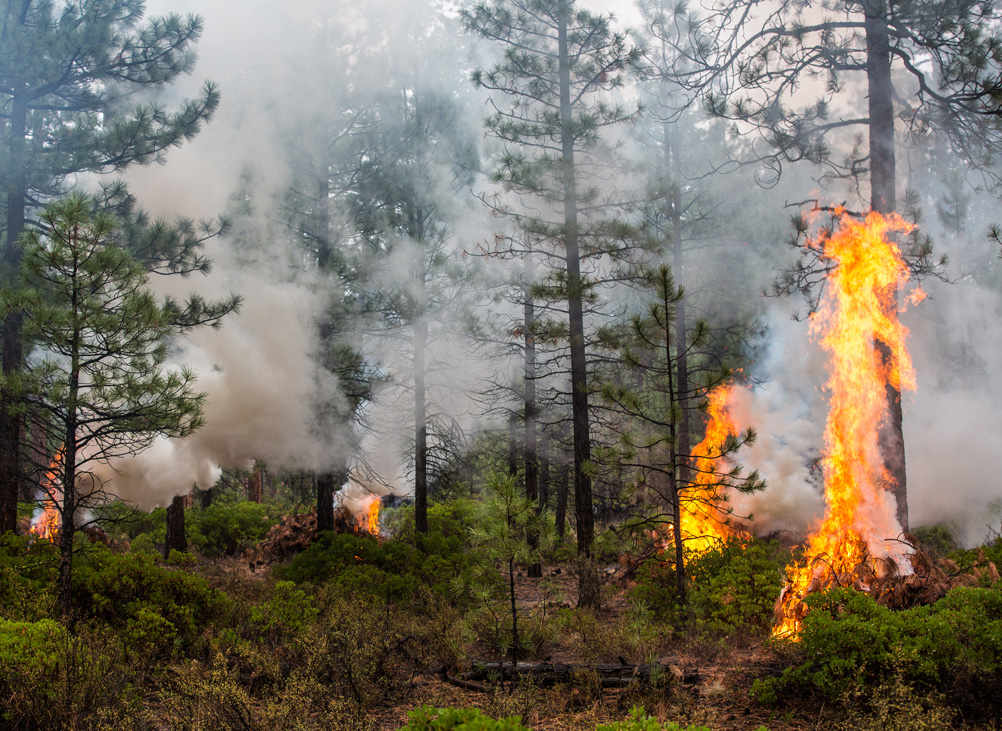 Forests and the Economy | May 2015
Environmentalists and the timber industry — once bitter adversaries — are working as allies on forest restoration. Collaborative forest thinning projects aim to fight megafires before they start — but money is scarce and tens of thousands of acres acres in Oregon now face an elevated risk of catastrophic fire. Ben DeJarnette reports for InvestigateWest.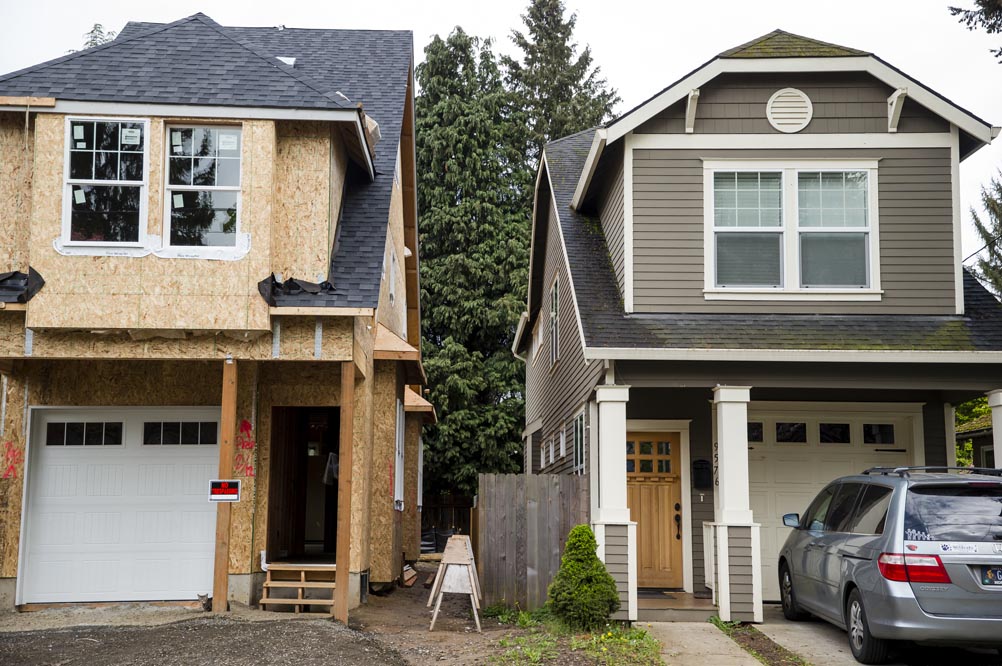 Equity | April 2015
Cash reigns in the Portland housing market. The city faces pressure from a new kind of speculation, as investors buy thousands of homes with cash and long-established protections for bank-financed homebuyers are ignored. Lee van der Voo and James Gordon report for InvestigateWest.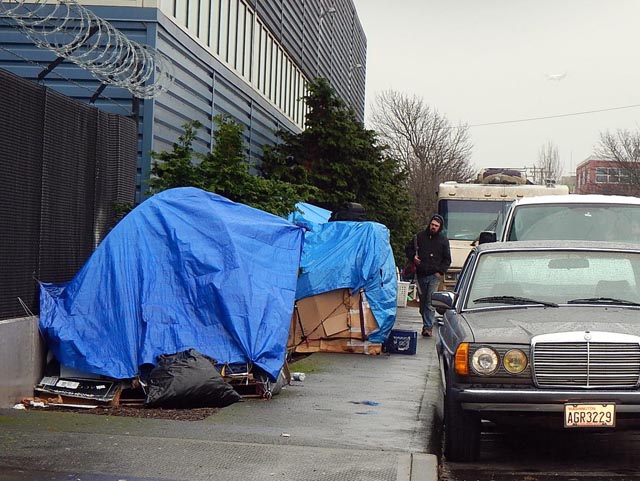 Wealth and Poverty | March 2015
March 2015 marks the anniversary of a bold promise: King County's 10-year plan to end homelessness. Now that the 10-year plan is ending and local homelessness is worse than ever, talk of ending homelessness is being replaced with less-lofty aspirations: making homelessness rare and brief when it does occur.
In collaboration with KUOW this week, we examine the roots of the plan, the challenges it faced, and where community and city leaders think we go from here.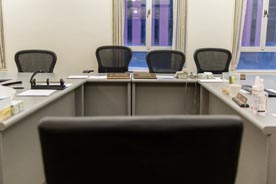 Equal Justice | December 2014
With grand jury reform elsewhere focused on eliminating racial bias and curbing police use of force, Oregon is an outlier: It is one of just 14 states that do not regularly record the citizen grand juries that charge people with felonies.
Almost five years after police killed an unarmed black man in Portland and the Multnomah Co. district attorney petitioned for that grand jury to be recorded, lawmakers in Salem are lining up behind a reform bill to mandate recording statewide, InvestigateWest has learned.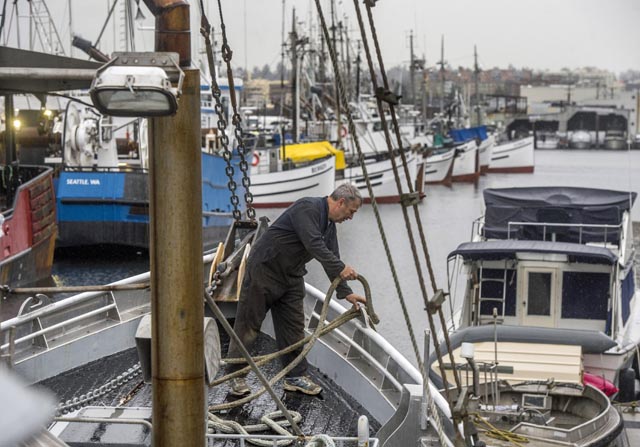 Seafood | December 2014
A struggle in Alaska over shrinking supplies of halibut is threatening the iconic centerpiece fish in favor of cheaper exports, fast-food fillets and fish sticks.
At risk is most of the frozen supply that sustains restaurants, food-service companies and retail stores nationwide, such as Costco and Whole Foods. Lee van der Voo investigates.
Photo: Peter Haley / The News Tribune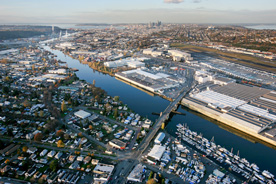 Environment | November 2014
It will take hundreds of millions of dollars to clean up the Duwamish River. But how clean is clean? And who decides?
Robert McClure looks at how lobbyists and community groups have squared off over the health of the waterway and its neighborhoods.
Photo: Paul Joseph Brown/ecosystemphoto.com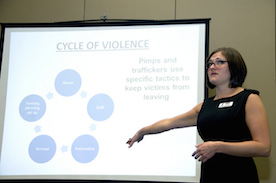 Trafficking | October 2014
Authorities say organized gangs increasingly are trafficking children for sex in the Northwest, and even cooperating with each other to stymie police.
Meanwhile in Portland, the U.S. Attorney's Office has become the third most prolific nationally in securing indictments for trafficking children and adults for sex.
Photo: Oregon DOT/Flickr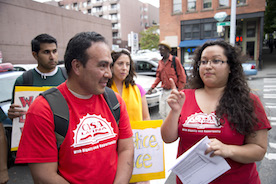 Minimum Wage | August 2014
"Everyone is aware that passing a $15 an hour minimum wage was historic," an advisor to Mayor Ed Murray and the Seattle City Council told InvestigateWest. "But if we cannot enforce that, we haven't accomplished much."
Based on a review of more than 20,000 wage theft complaints, hundreds of pages of reports and more than a dozen interviews, "Stolen Wages" shines a light on the dark world of pay violations in Seattle and across Washington.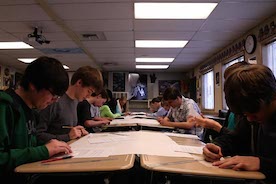 Infrastructure | May 2014
Portable, modular or relocatable classrooms — whatever you call them — are a necessity for cash-strapped schools.
But many portables become permanent fixtures, in place for decades at a time. Costly and insufficient, these aging structures burden the grid, frustrate teachers and administrators and compromise student health.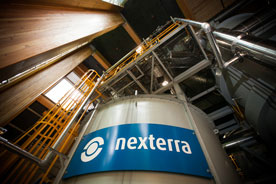 Environment | April 2014
Energizing our world with wood sounds so natural. And it has quickly become a multibillion-dollar industry as governments including British Columbia and the European Union turn to biomass to replace dirty old coal. Yet what we found when we dug into the coal-vs.-wood debate will surprise you.
Acknowledgements
In our work, we rely on the generosity of many others who make their services available for free or at a discount to nonprofits, including Tableau and the Texas A&M GeoServices Team.